Our chocolate flowers at Rinascente Milan
Our selection launched in Italy.
In Rinascente Milan, next to Duomo, is the largest selection of our beautiful and delicious chocolate flowers. In the Food hall, there is well supplied selection of different colors and designs of edible flowers. The long flower includes chocolate stem and modeling chocolate blossom. Flower ball can be put inside the present. Sweet gardens consist also delicious chocolate truffles.
The best flowers for the sweet tooth 🙂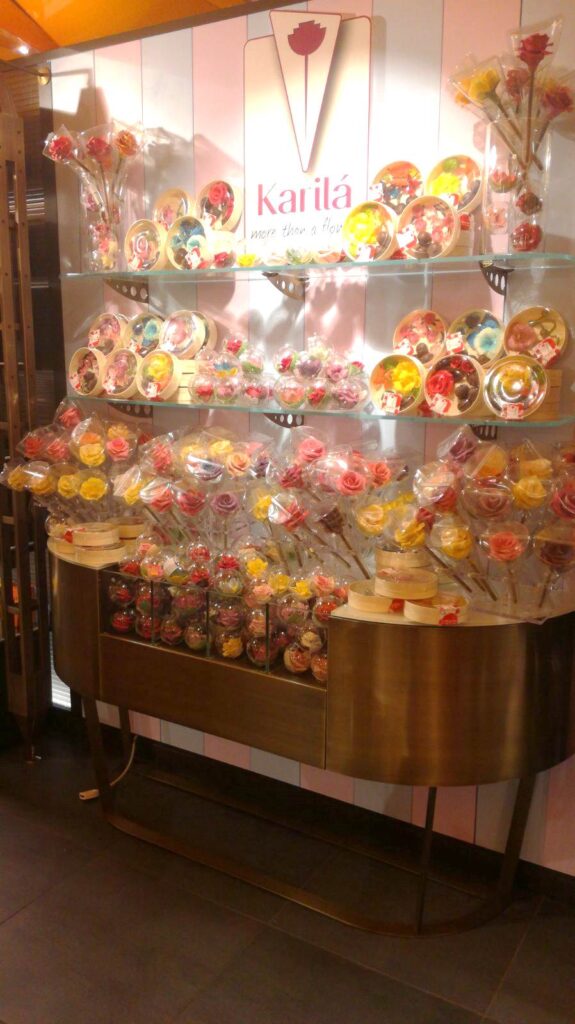 Please follow and like us: