chocolate truffles – the handmade delight
Karilá the best selection of classic handmade chocolate truffles are made from quality chocolate with delicious seasoned ganache.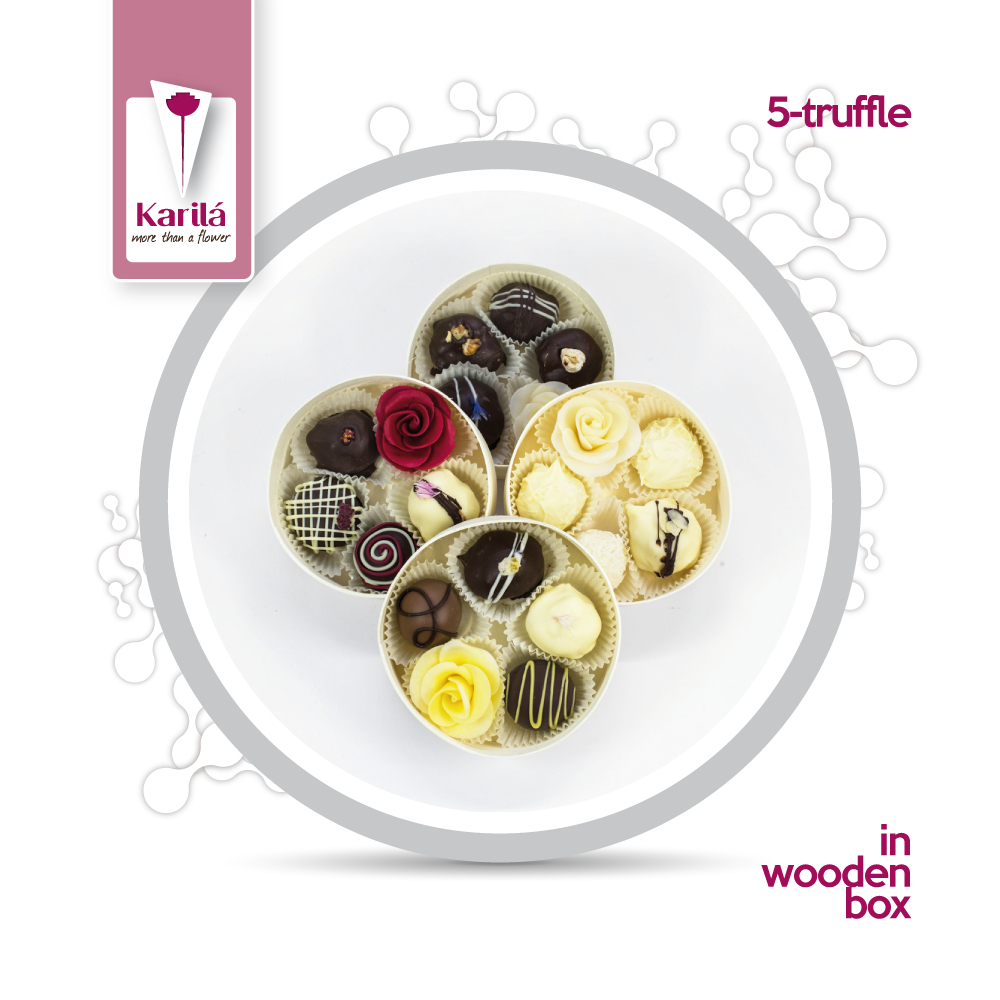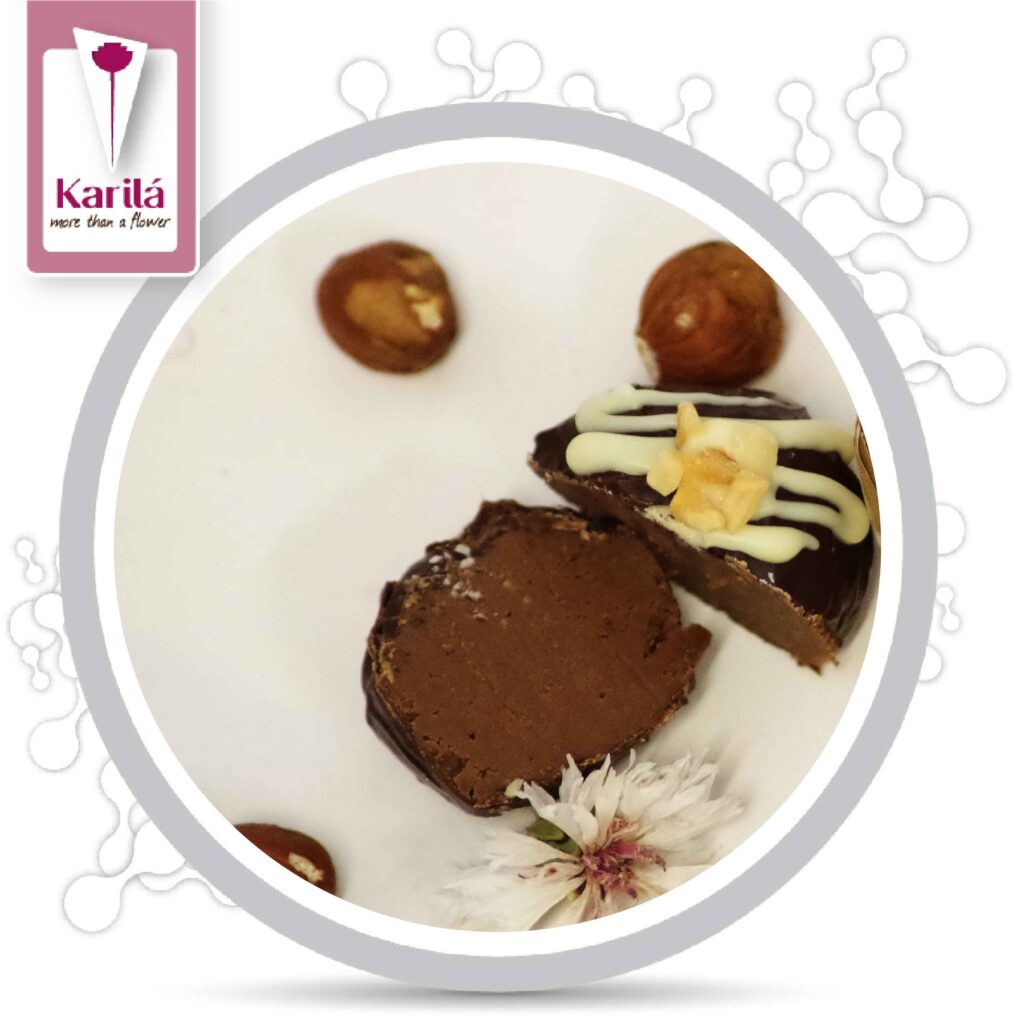 Our handmade chocolate truffles flavor selection includes honey, orange, caramel truffles; hazelnut, pistachio, coffee truffles; champagne, coconut, crema a la carte truffles; raspberry, blueberry, strawberry, cherry truffles.
The truffles are giant. 25-33g rich chocolate truffles should make anyone happy.
The chocolate truffles are available in modern plastic transparent box and in rustic wooden box. Both available in 2 sizes. Sure each of them in all 4 flavour sets.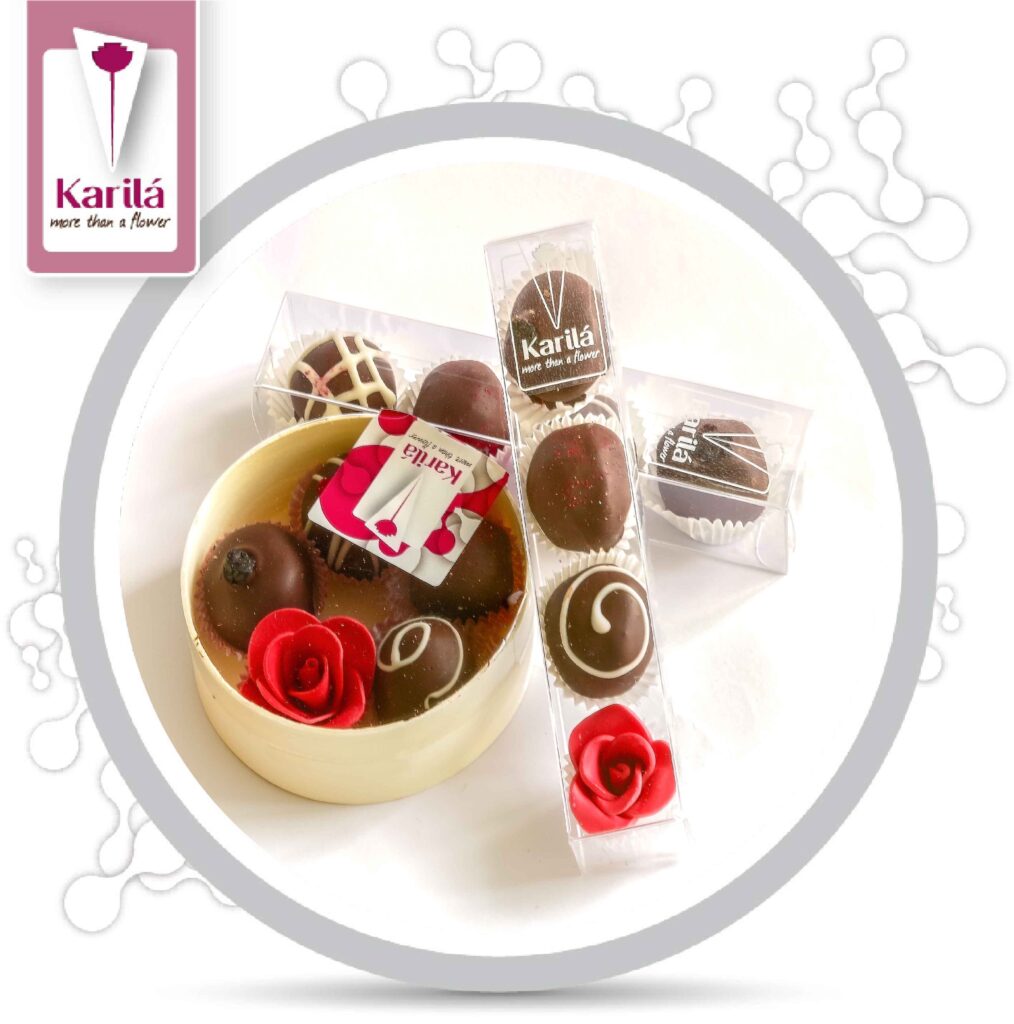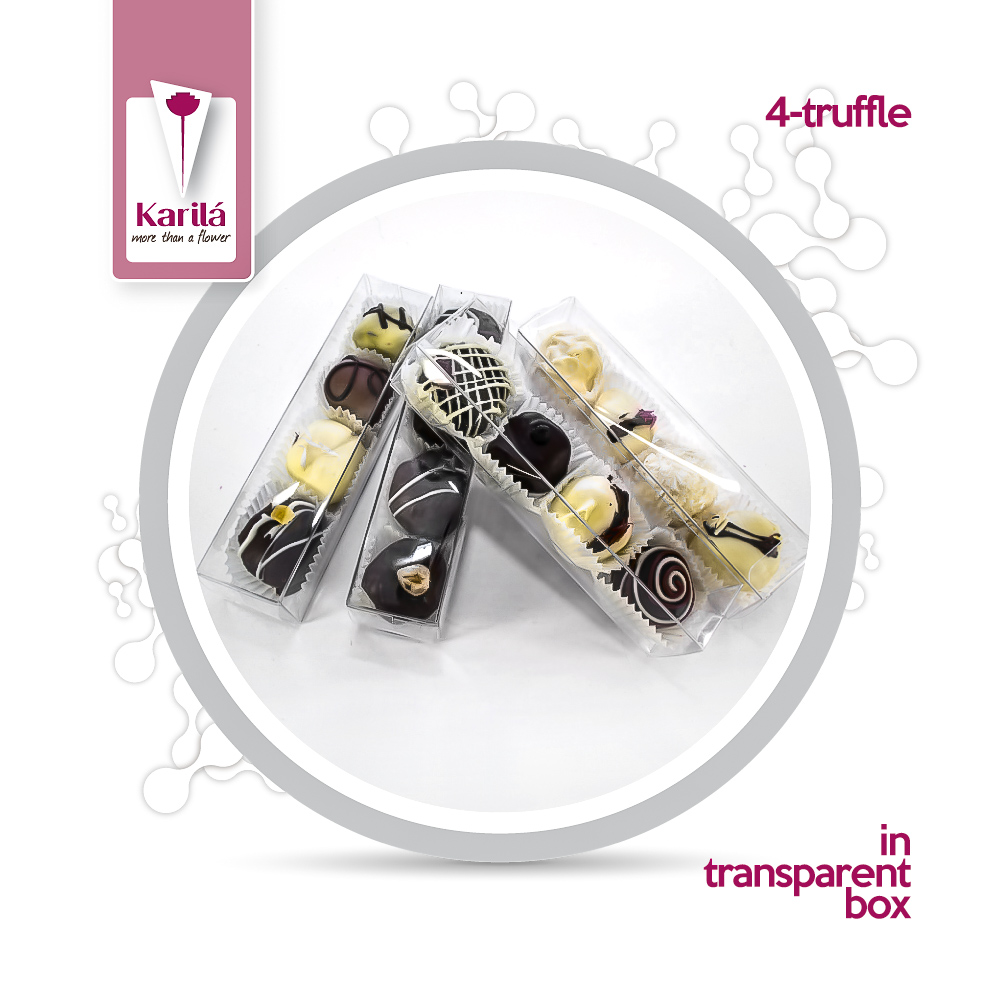 The chocolate truffles are as default available with a single flower. Yet as there is a wish to have more of our super rich chocolaty truffles in one box, than a set of only truffles can be ordered.
Do see here the chocolate truffles in large wooden box.