Flower Garden is a sweet flowers set as bouquet, with some large truffles
Karila sweet flowers, the Flower Garden is luxury chocolate gift. Bouquet of flowers set in wooden box, companied with 3 truffles. This sweet flowers set makes perfect replacement to the cut flower bouquet or chocolate box. the 15cm wide box of sweet flowers is available in 6 designs in any shade of colours.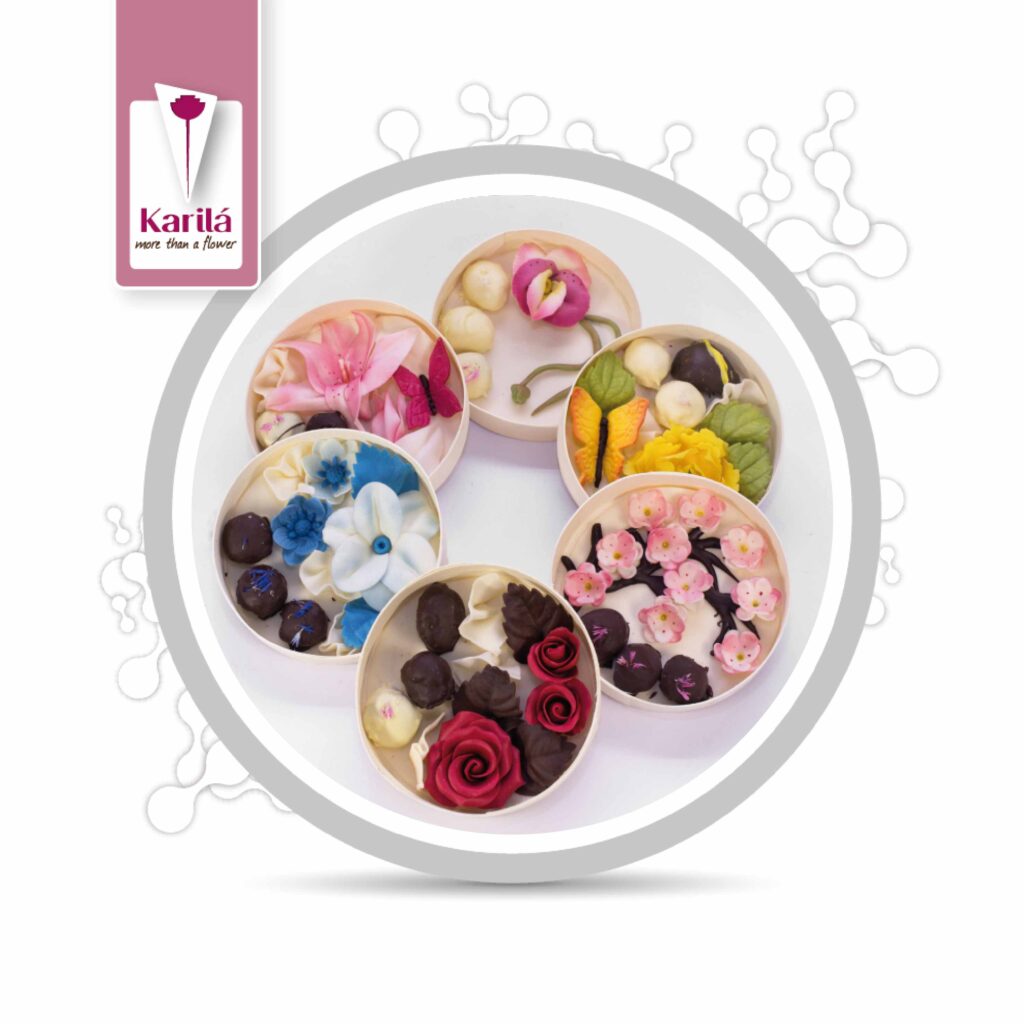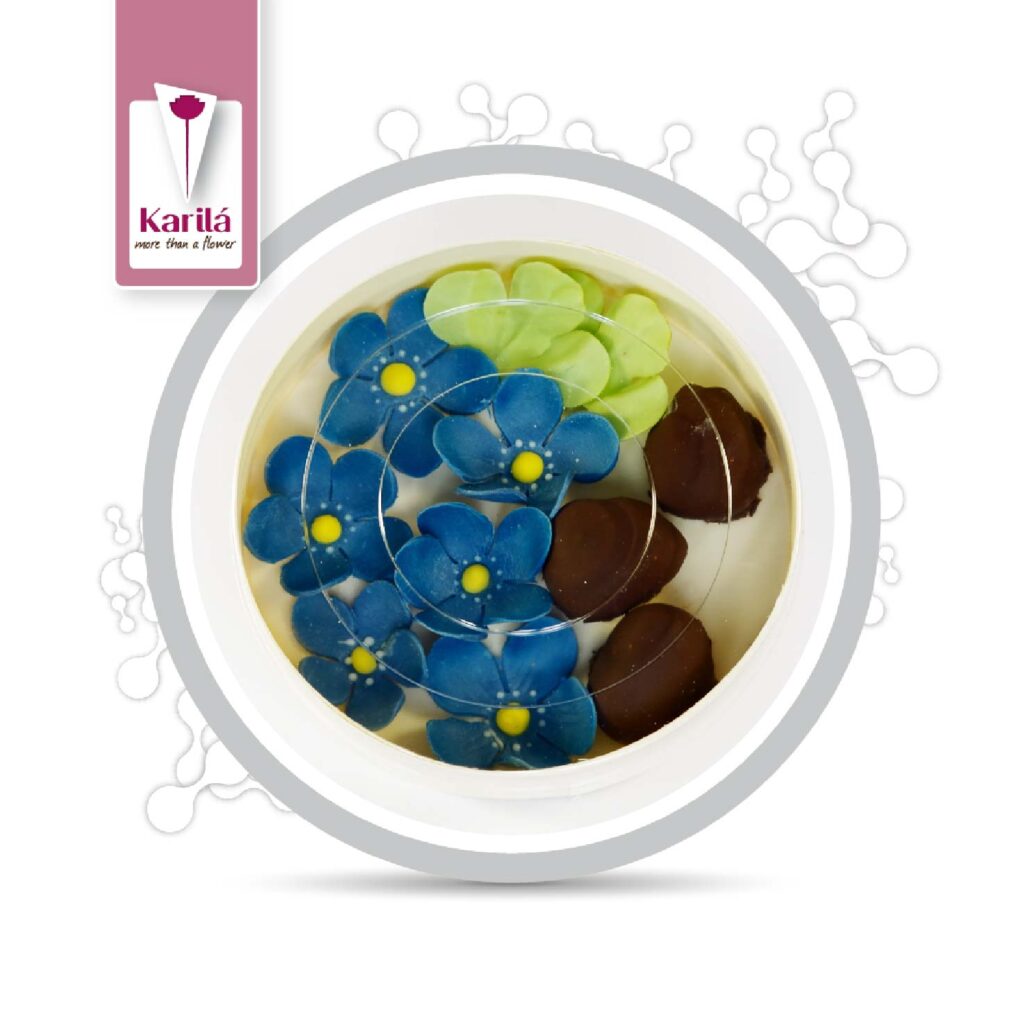 Flower Gardens are in 15cm wide round boxes. The wooden handmade box supports the warm, handmade design. Transparent lead reveals the sweet flowers.
Flower Garden is a sweet flower set, with 3 truffles. 3 coffee flavoured truffles. The blossoms are made of white chocolate. The sweet flowers are seasoned with natural strawberry and pineapple pastes. Colours are also natural.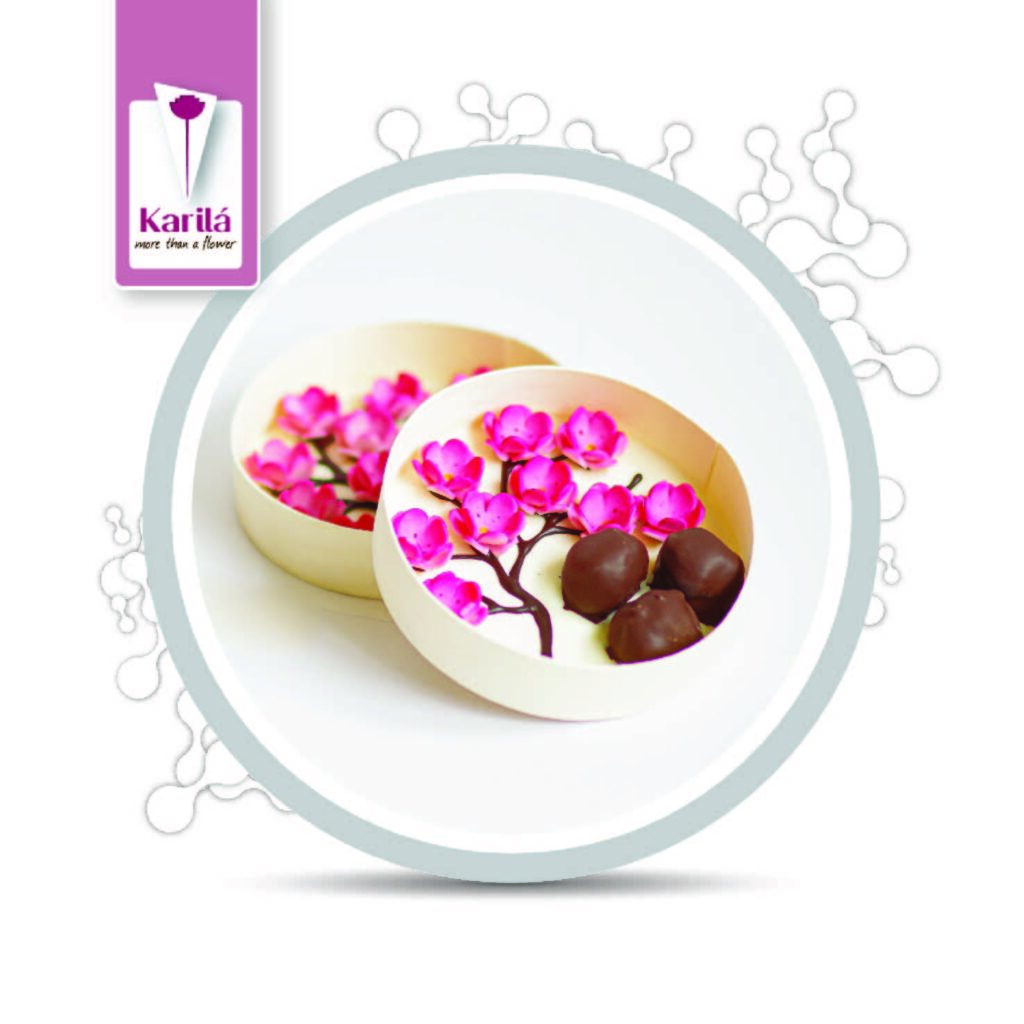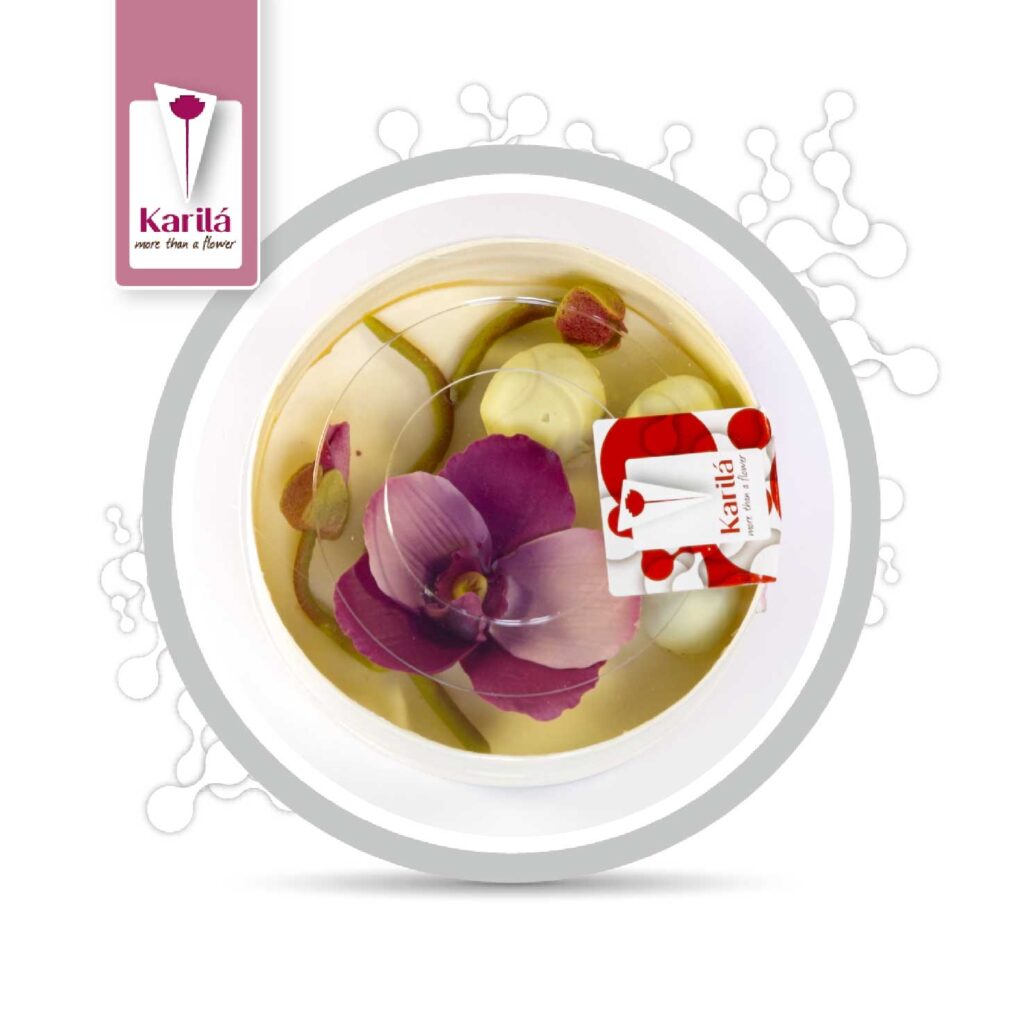 The Flower Garden is a designed set of sweet flowers, as bouquet. To have both, arranged flowers and rich chocolate truffles, it is the perfect choice.
A set of roses, or tropical flowers, orchid and cherry blossoms are most beloved. We do have also fresh, yellow spring set, pink lily, asd some other designs. As default we have at least 4 different designs of sweet flowers in a box.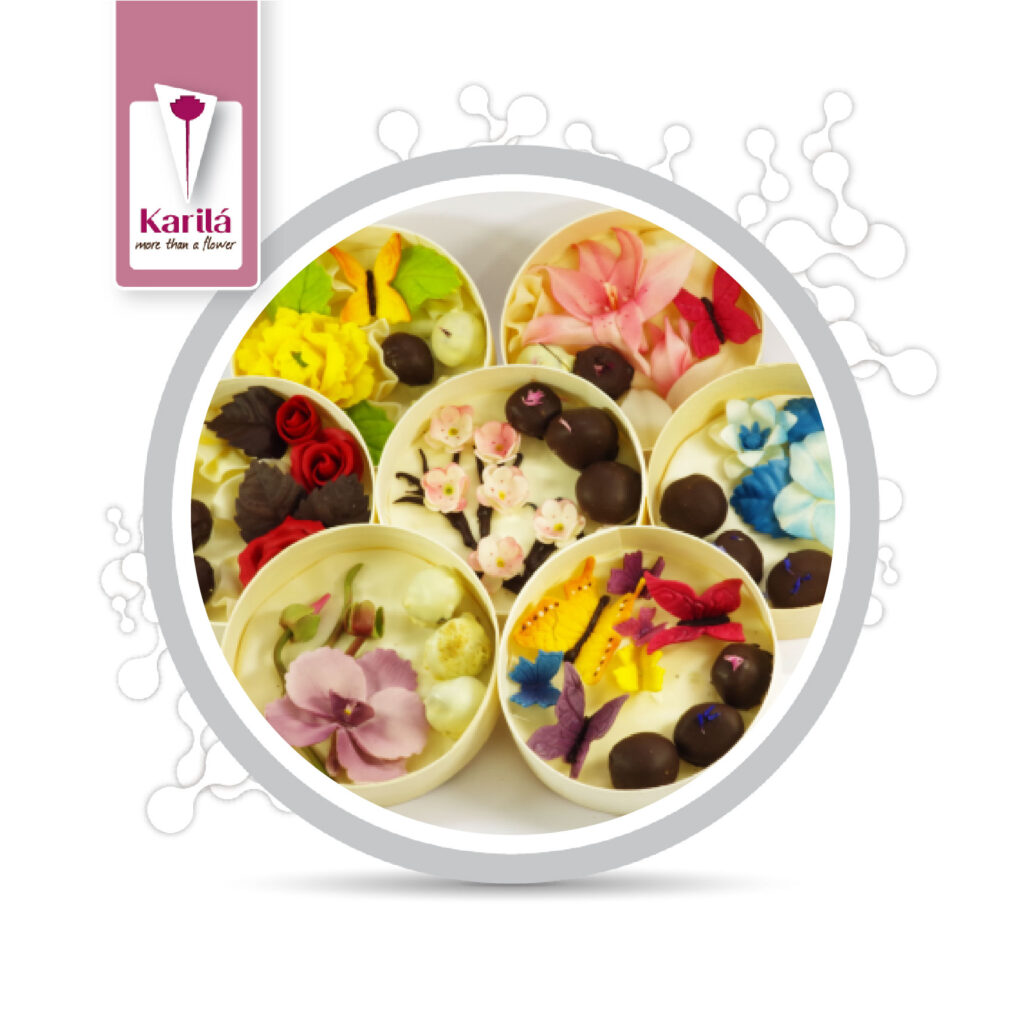 We do make the sweet flowers also as more festive line. They got some golden and Silver coat. All our products have present purpose, but those bring festive and luxury to the next level. See the gallery here.