flower Stone – the classic choice in chocolate flowers
Chocolate flowers – Flower Stone, the strength of clear lines of stone, combined with gracefulness of flower. Flower Stone is perfect gift to fit in your pocket. Small in shape, yet carries all the beauty of the flower.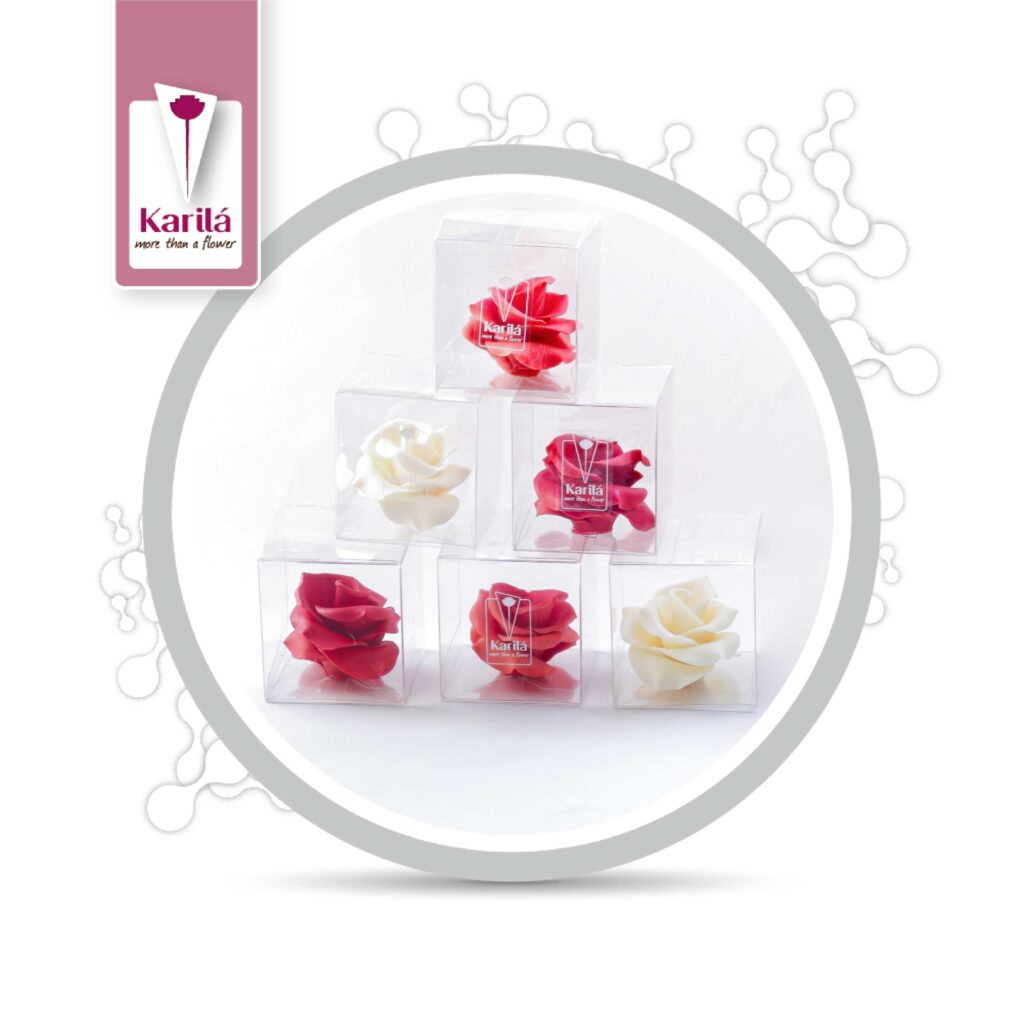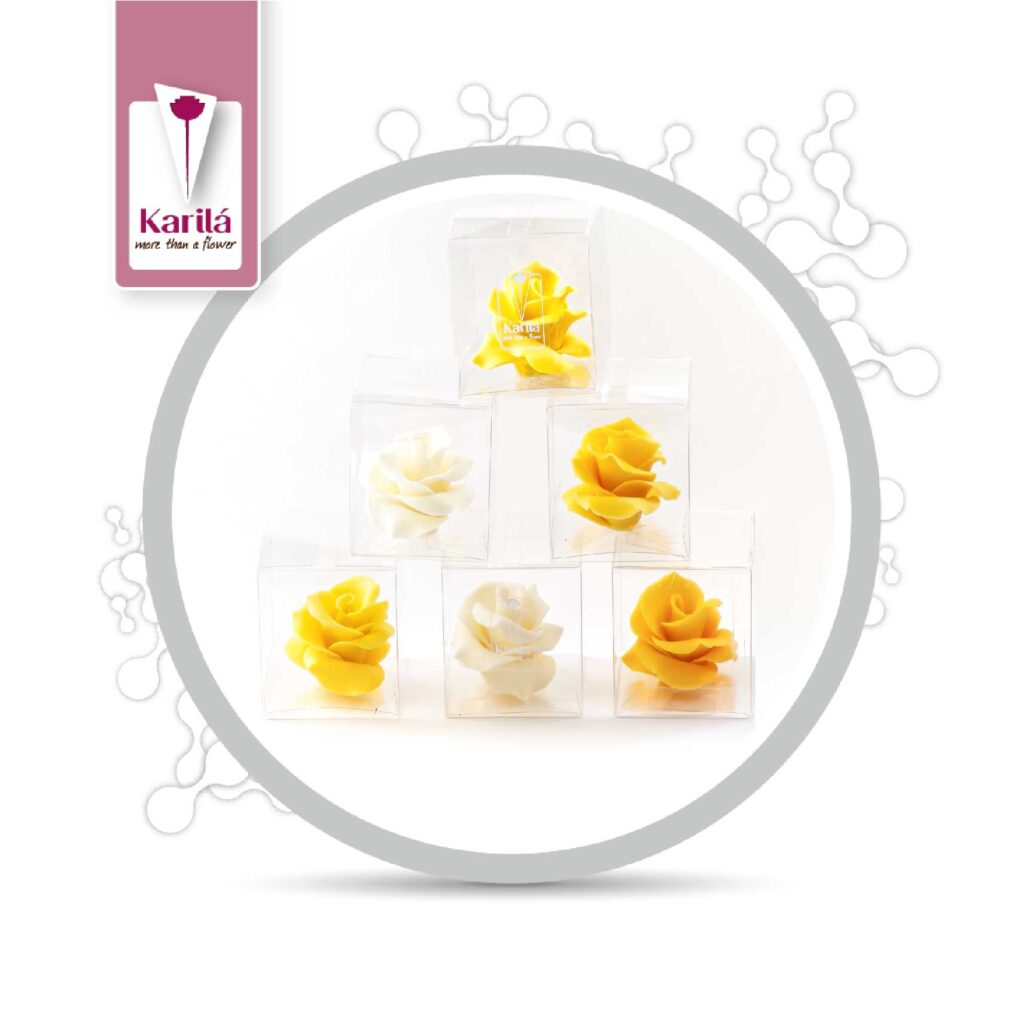 Species of chocolate flowers in the Flower Stone product line is wide. We do have galla, orchid, poppy, dianthus, waterlily and most beloved rose. It is possible to order all flowers in same species. Yet also the set of only roses does look amazing. Default set is 3/4 roses and some from different species.
Chocolate flowers blossoms are sure made of chocolate. White chocolate. Yet also available in 3 recipes described in flower products summary page. The chocolate flowers are seasoned with natural strawberry and pineapple pastes. Colorants are also natural.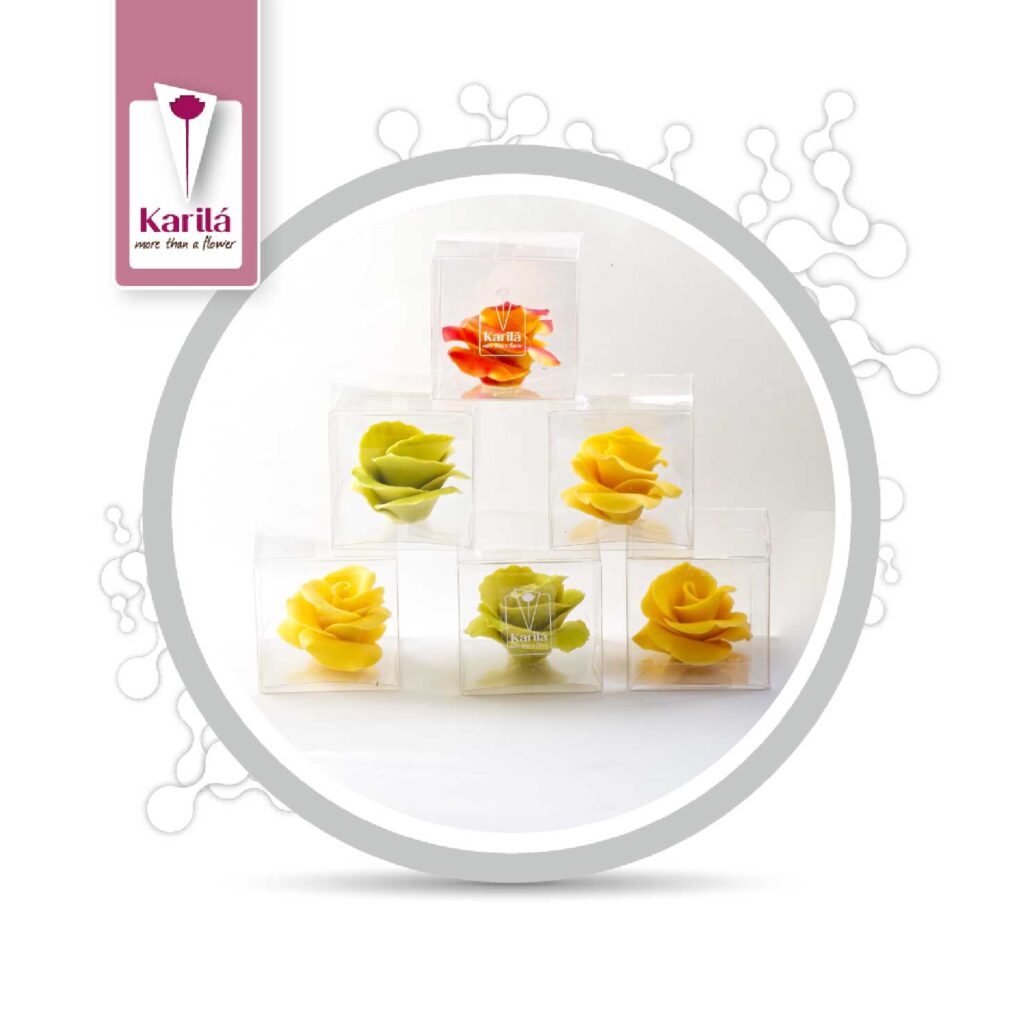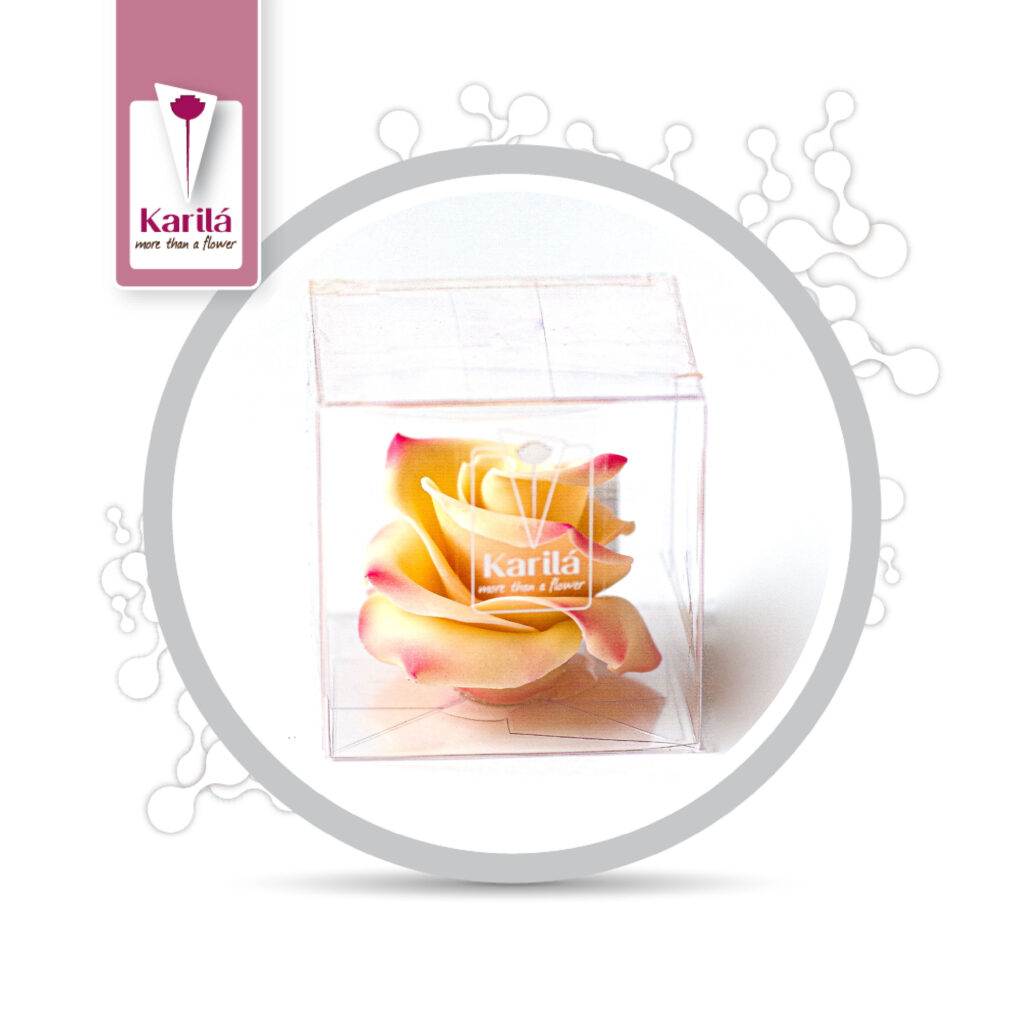 The size of cube is 9cm. We do have for you classic designs: rose, water lily and orchid. Each in million colour shades. Modern design package is shaped from solid plastic. Clean and classic look.
Colour selection of our flower Stone is unlimited. You can order the chocolate flowers in your preferred colour range. Yet not to miss you out all the unexpected beautiful options, our default selection is mixed from different colours. Do see the gallery by clicking on gallery here to see a fragment of our colour options.