wooden chocolate box of 4 truffles and a flower

The 5 truffle is a set of delicious truffles on round wooden box. Karilá the best selection of classic handmade chocolate truffles are made from quality chocolate with delicious, seasoned ganache.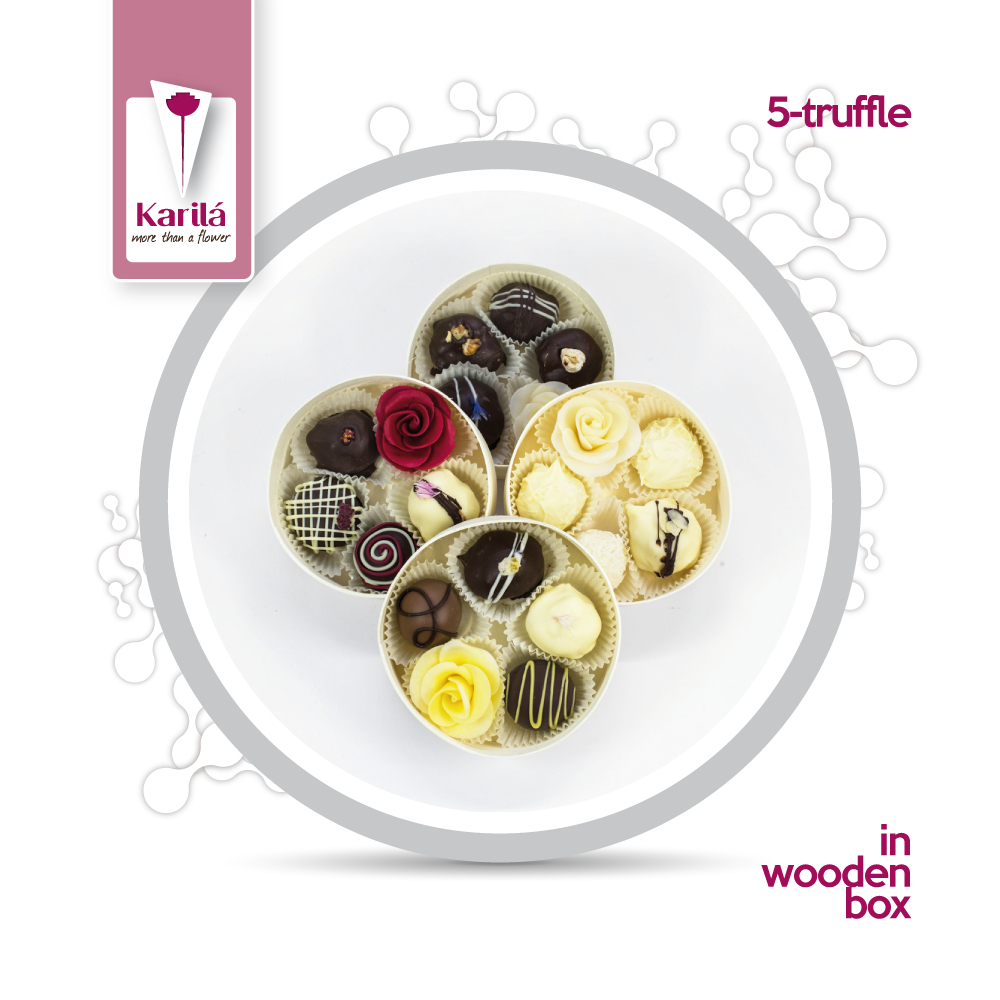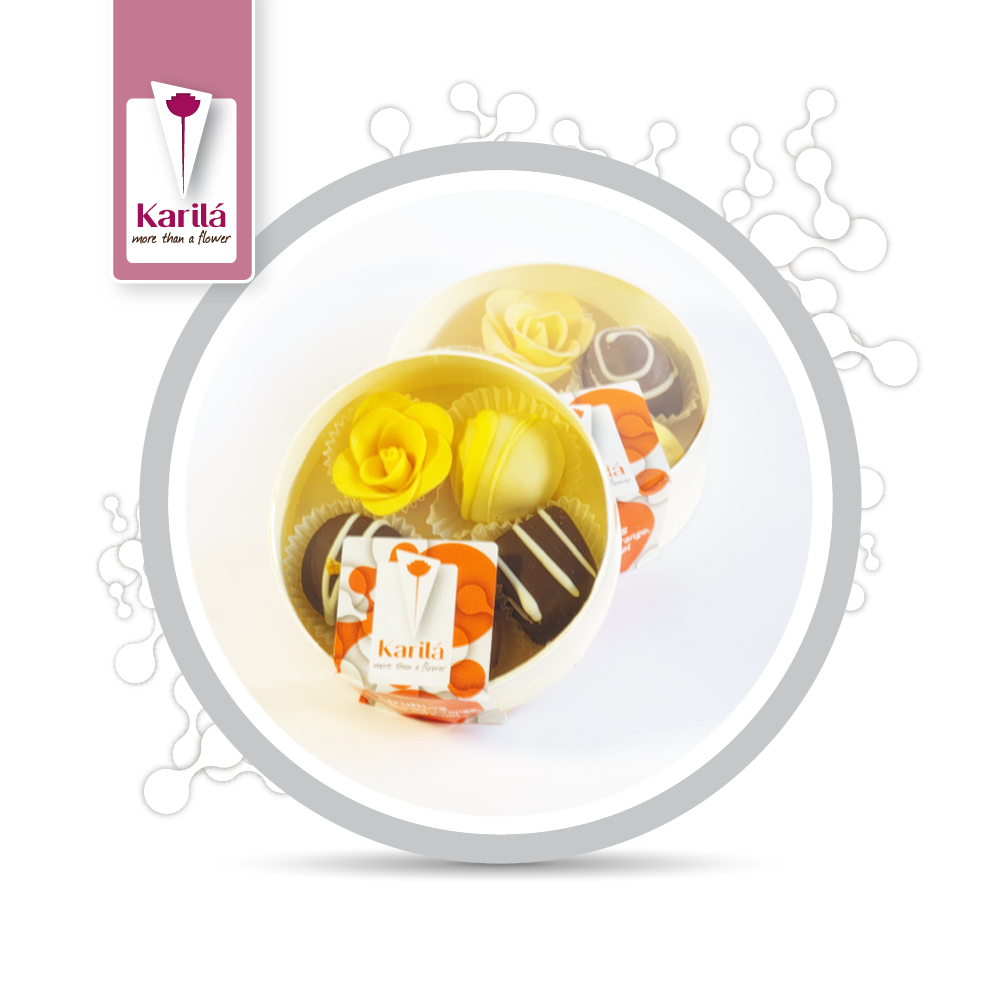 The chocolate box with truffles and a blossom is 10cm wide, 4cm high. The wooden handmade box supports the warm, handmade design. Transparent lead reveals all the delicious beauty.
Our handmade chocolate truffles flavor selection includes honey, orange, caramel truffles; hazelnut, pistachio, coffee truffles; champagne, coconut, crema a la carte truffles; raspberry, blueberry, strawberry, cherry truffles.The truffles are giant. 25-33g rich chocolate truffles should make anyone happy.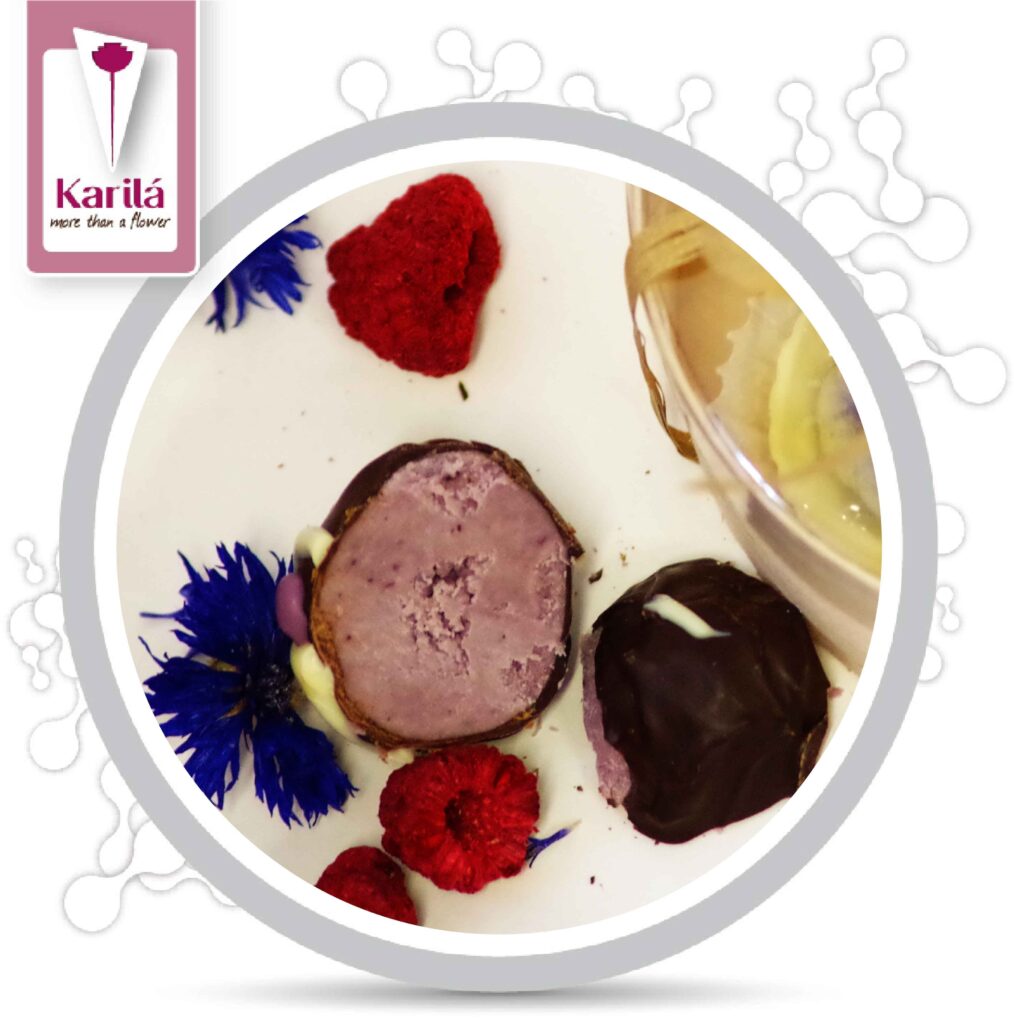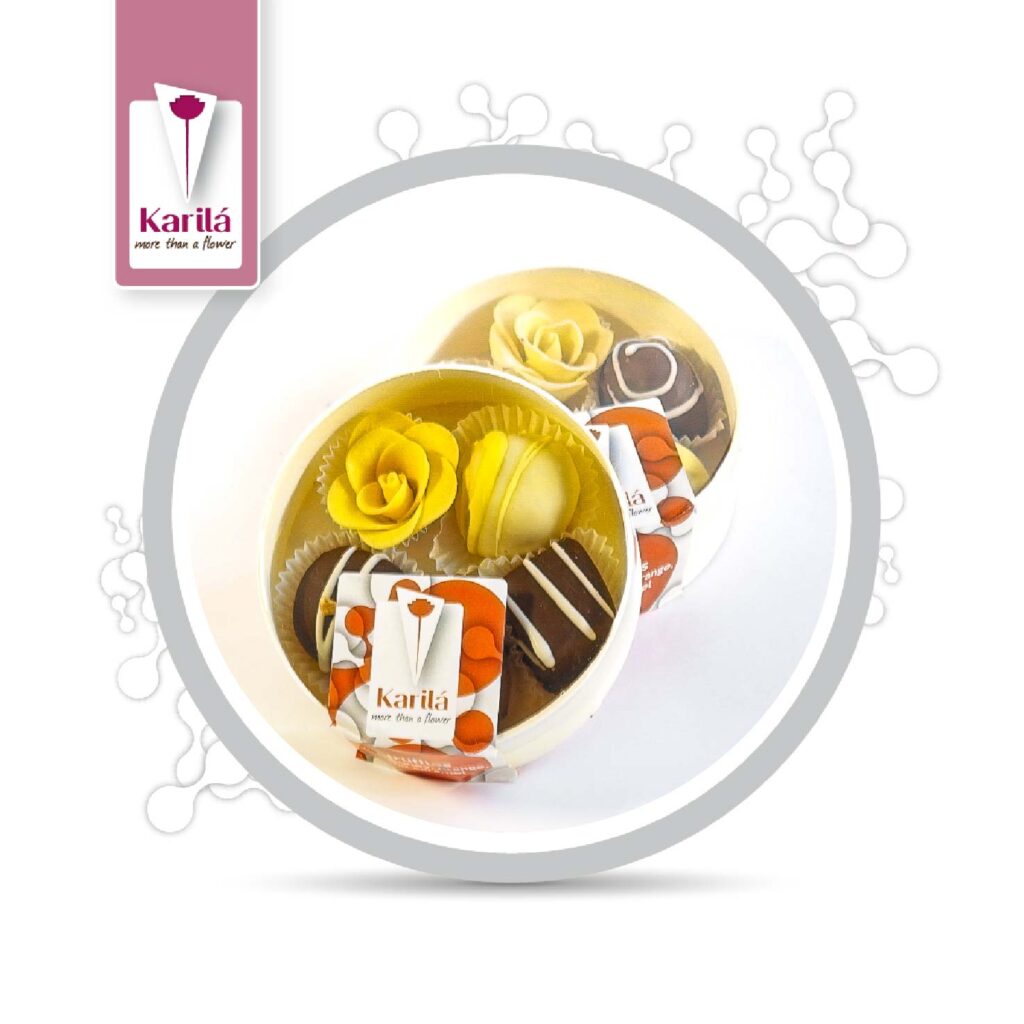 The truffles are available in 4 flavor sets.
Orange design: orange, caramel truffles
Green or golden design: hazelnut, matcha, coffee truffles
White design: Champagne, coconut, crema a la carte truffles
Purple design: Raspberry, blueberry, strawberry, cherry truffles
The chocolate truffles are as default available with a single flower. Yet as there is a wish to have more of our super rich chocolaty truffles in one box, than a set of only truffles can be ordered, without a blossom. But you can order also a set with more than one flower in this chocolate box.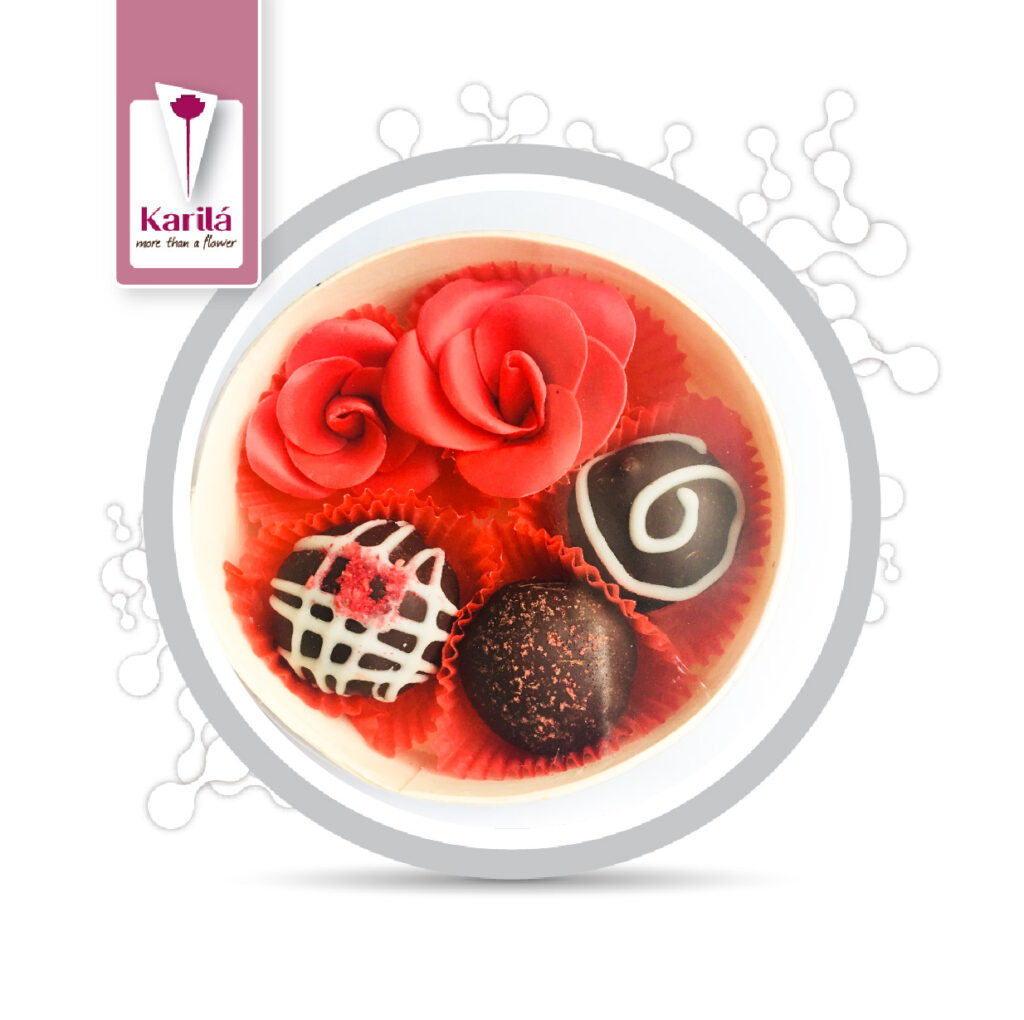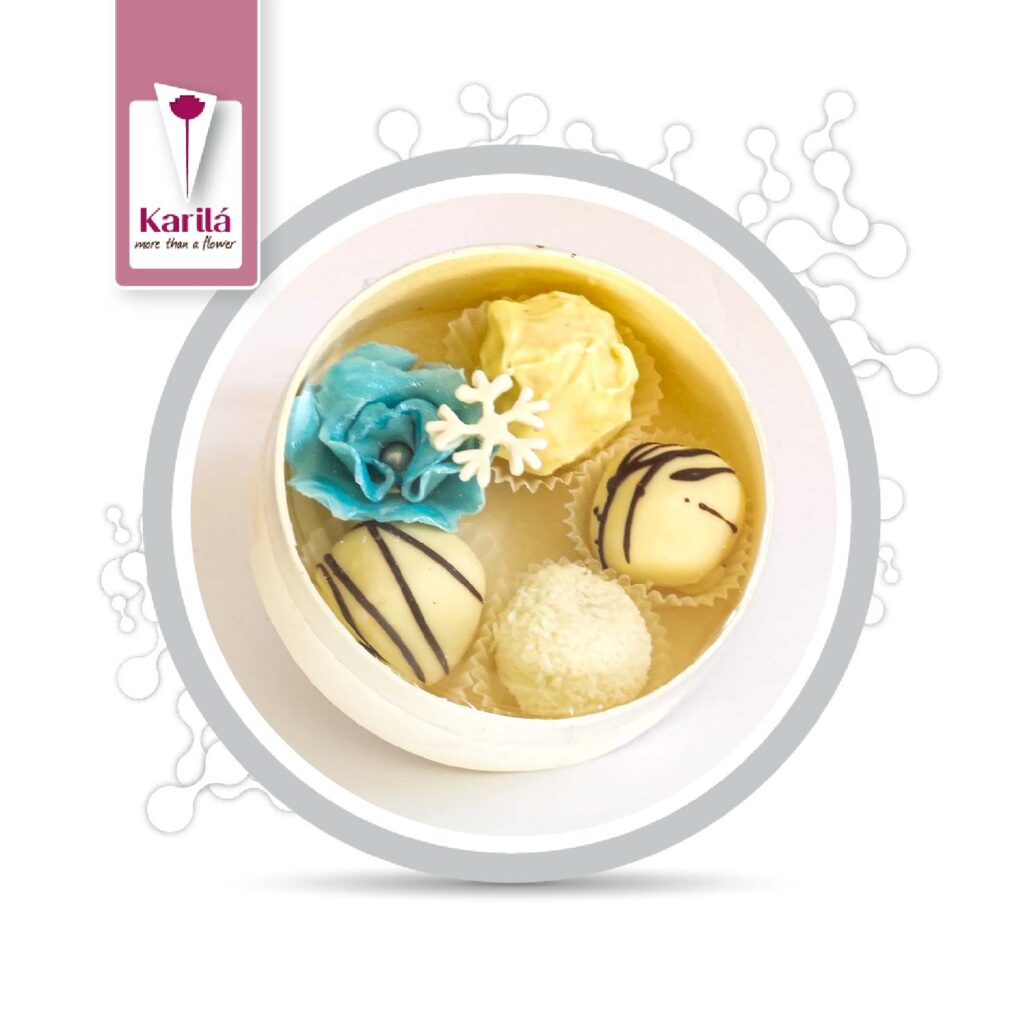 We can make also special design. We have done special orders for weddings and corporate gifting. Just do send us your request, if you have special wishes for the chocolate box.