edible flower made of chocolate – Flower Water, the clearness and of water drop combined with gracefulness of flower.
Karilá edible flower Water is the perfect present – it is a flower, which does not wither. This flower is not only gifting product. It is often used as decoration. They find their way on wedding table, window case or Christmas tree.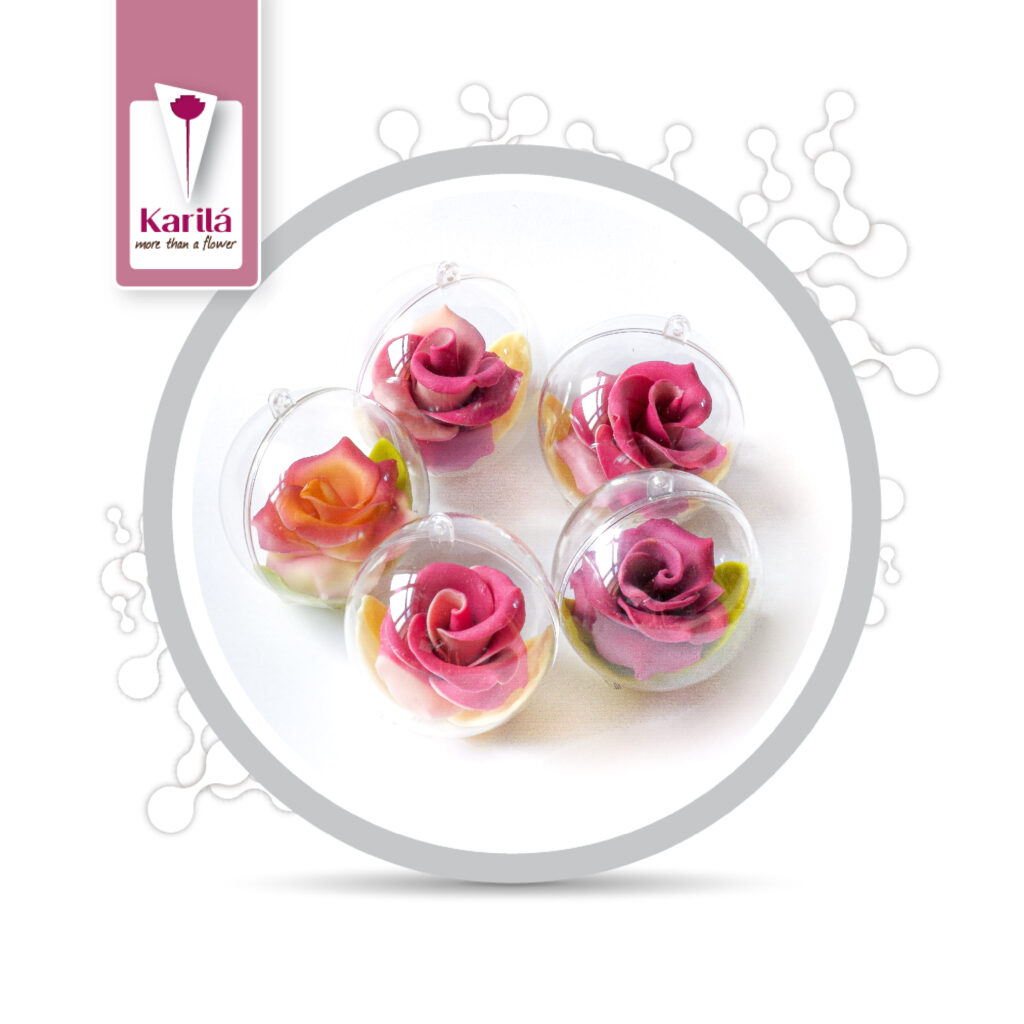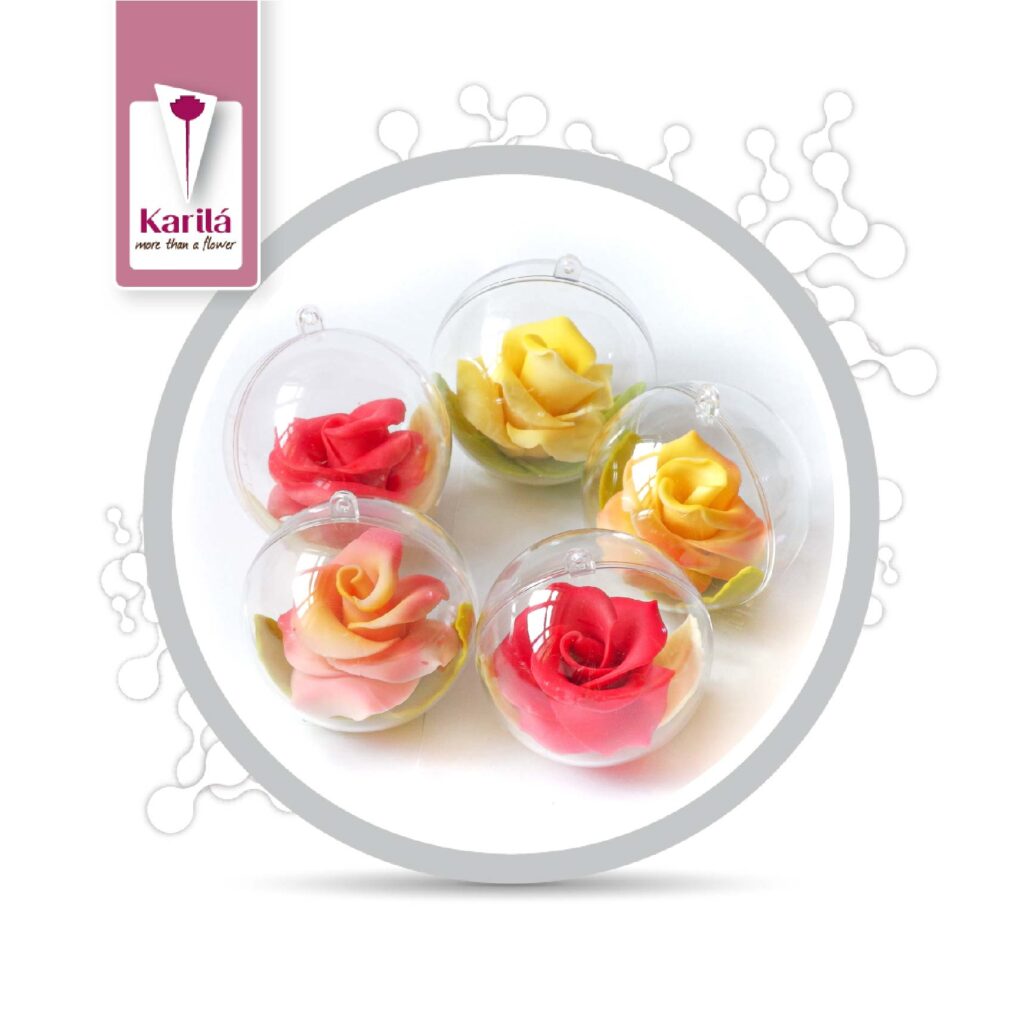 Flower water is perfect gift, small in shape. Small in shape, yet all the beauty of flower fits in. The size of balls is 8cm. Strong plastic ball can be reused for DIY decorations.
Flower Water is an edible flower made of modelling chocolate. Blossom and leaves are made from white chocolate, seasoned with natural berry- and fruit pastes. Also the colorants are natural as they can get.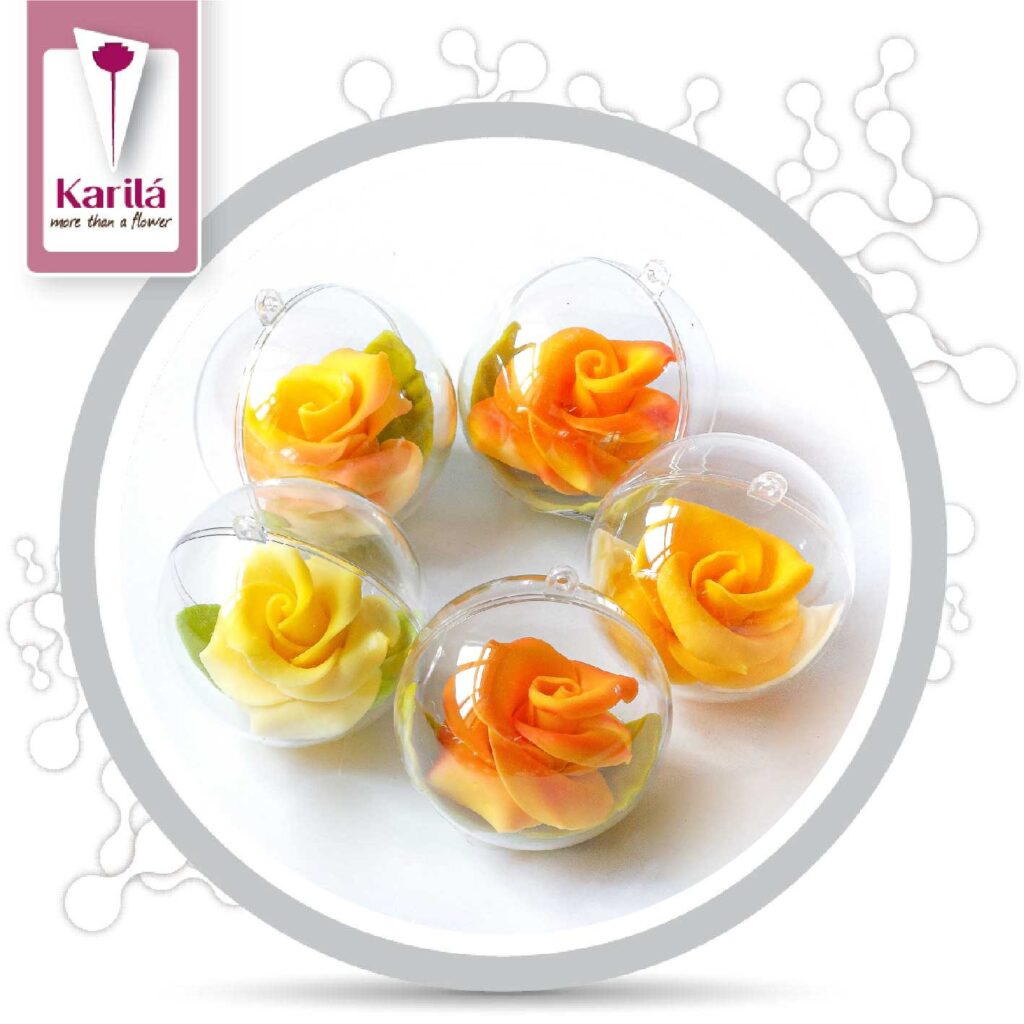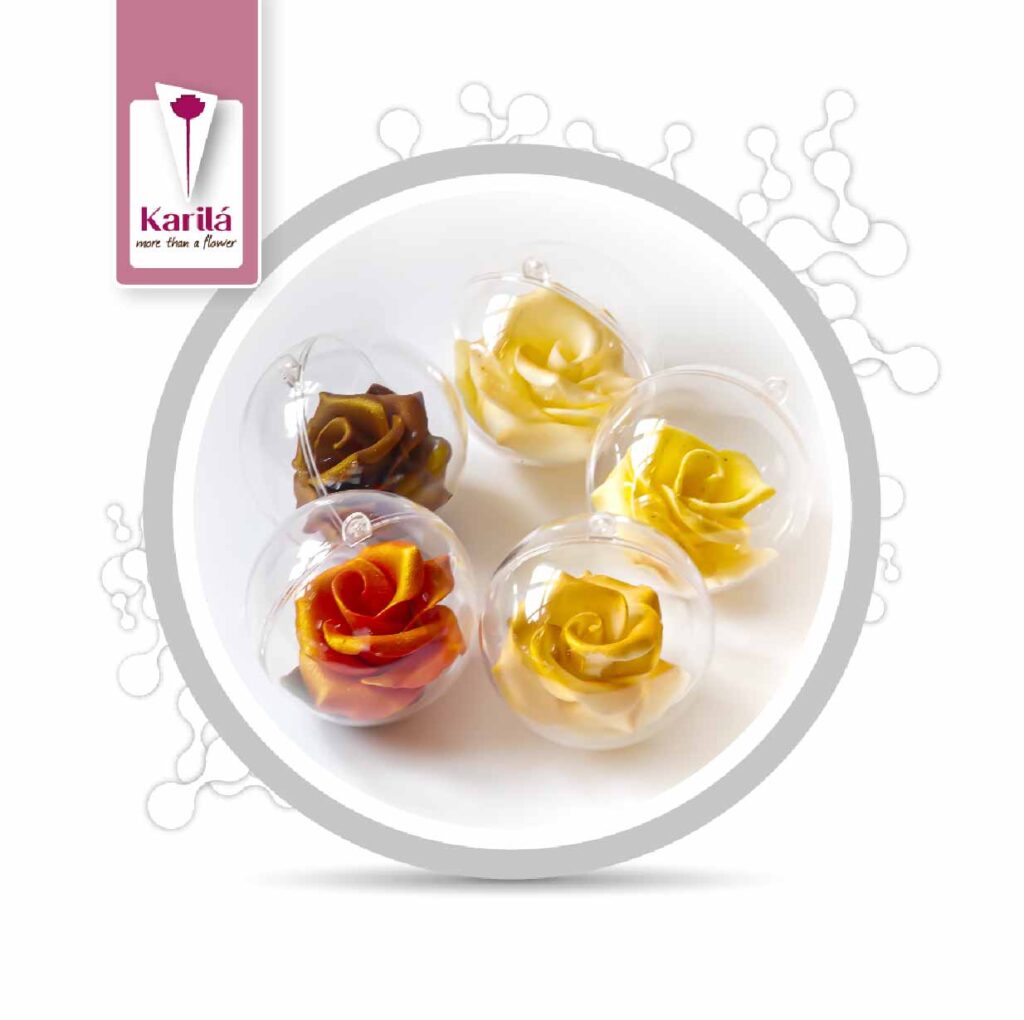 The flower Water in shape of ball is also the one flower, you want to present to you dear one on Christmas time.
Species of edible flower in the Flower Water product line is wide. We can make orchid, poppy, dianthus, waterlily and most beloved rose. It is possible to order all flowers in same spices. Yet also set of all roses does look amazing. Default set is 3/4 roses and some from different species.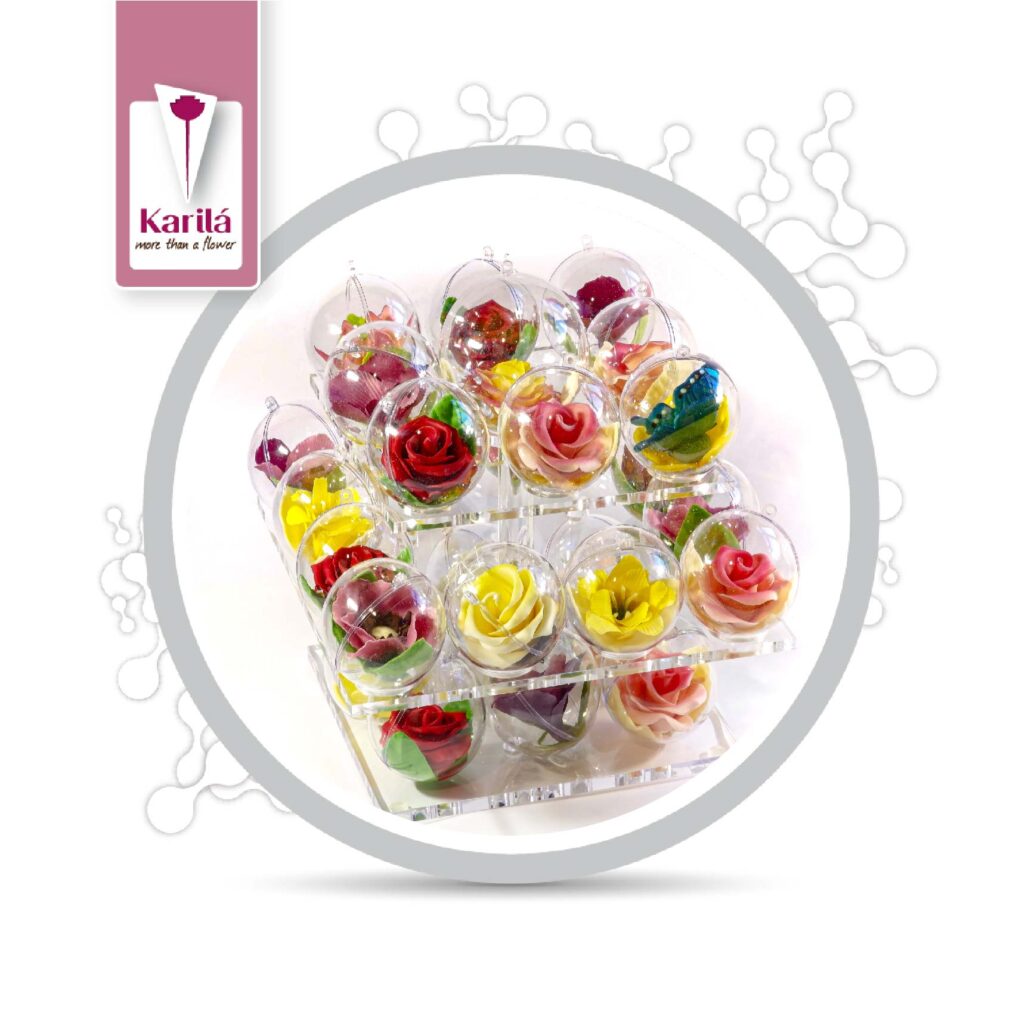 Colour selection of our flower is unlimited. You can order the edible flower in your preferred colour range. Yet not to miss you out all the unexpected beautiful options, we have mixed selection as default for you. Do see the gallery on main page and click on gallery here to see a fragment of our colour options.