Chocolate Beads is the prefect chocolate gift for dear ones
karila Flower Beads is classy chocolate gift. 5 tiny rose blossoms in a row. This chocolate gift makes a perfect replacement to fresh flowers or chocolate box.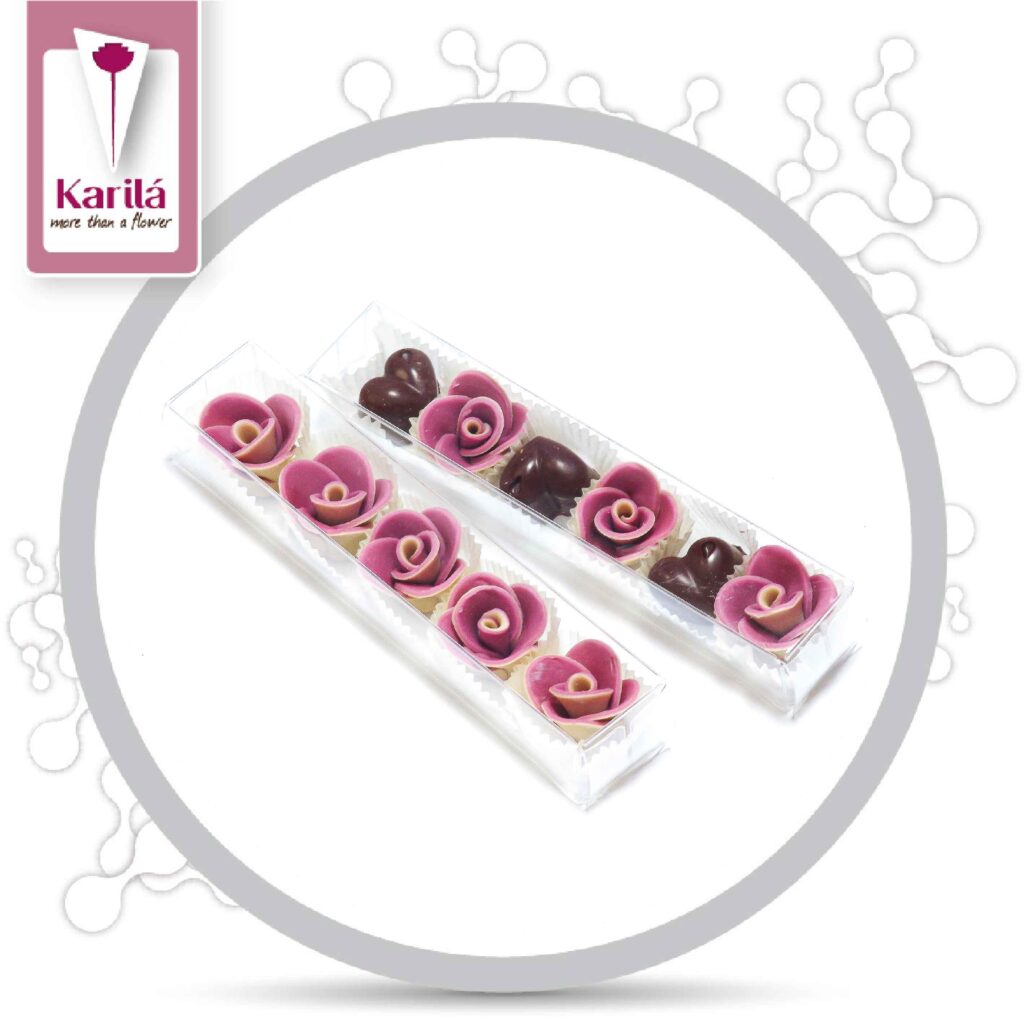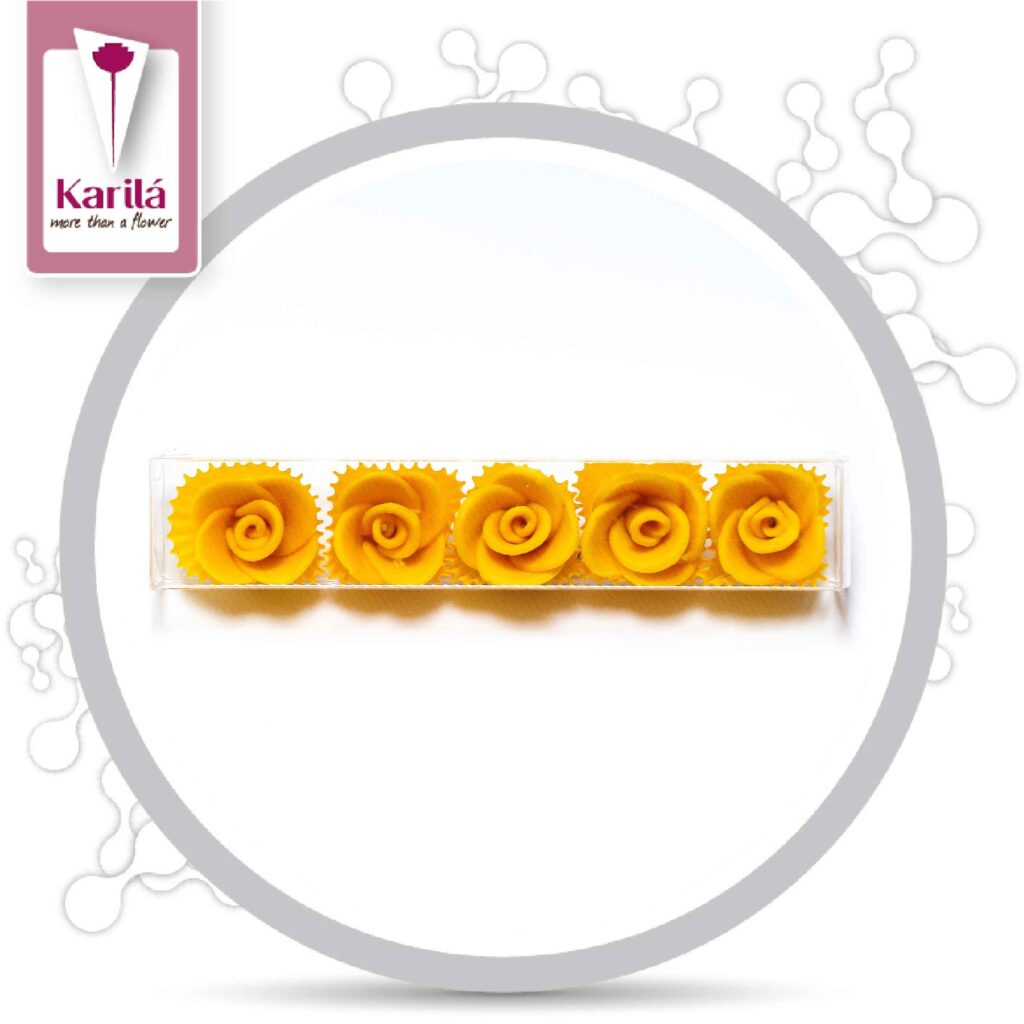 Spices in the Flower Cristal product line has some variety. We can make in this small shape cornflower, Christmas star, snowdrop, and roses. Mostly roses are ordered.
This chocolate gift is sure made of chocolate. White chocolate again. Yet also available in 3 recipes described in flower products summary page. Edible flowers are seasoned with natural strawberry and pineapple pastes. Colorant are also natural.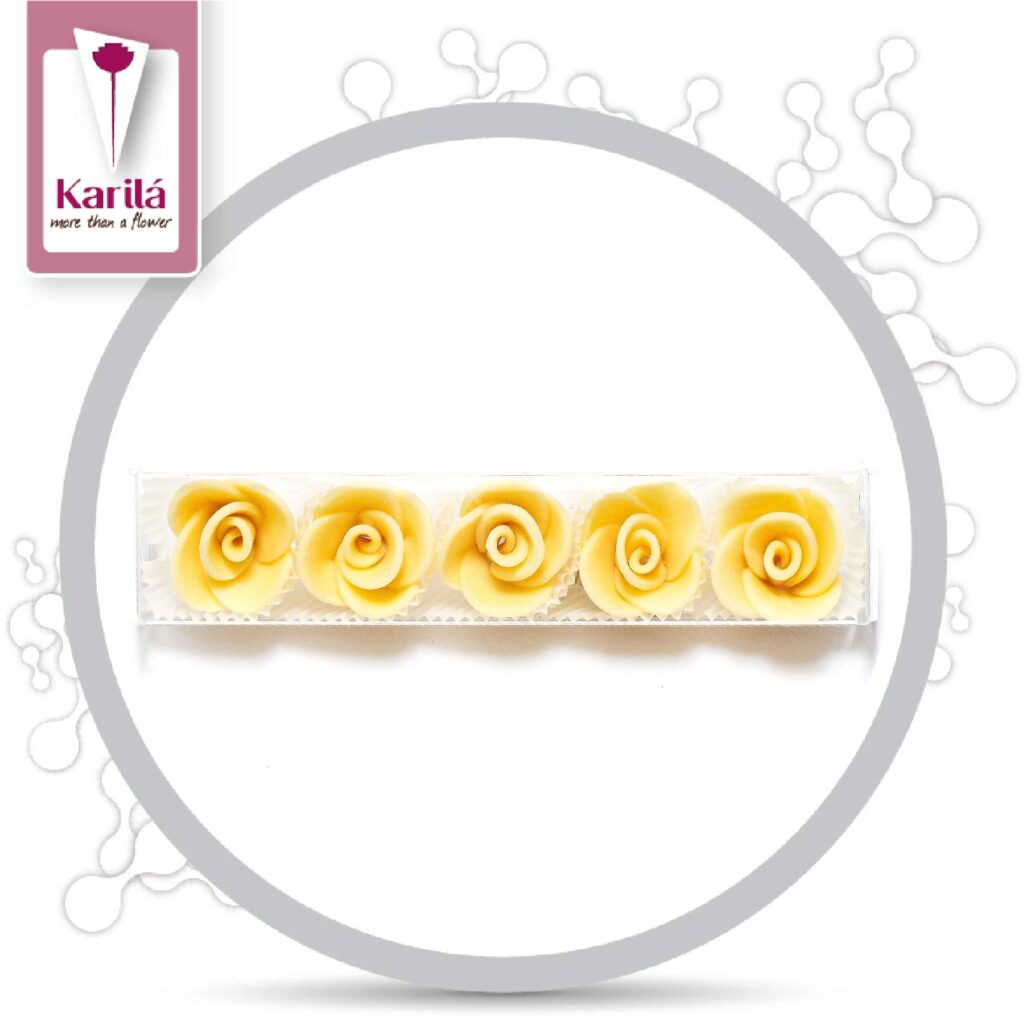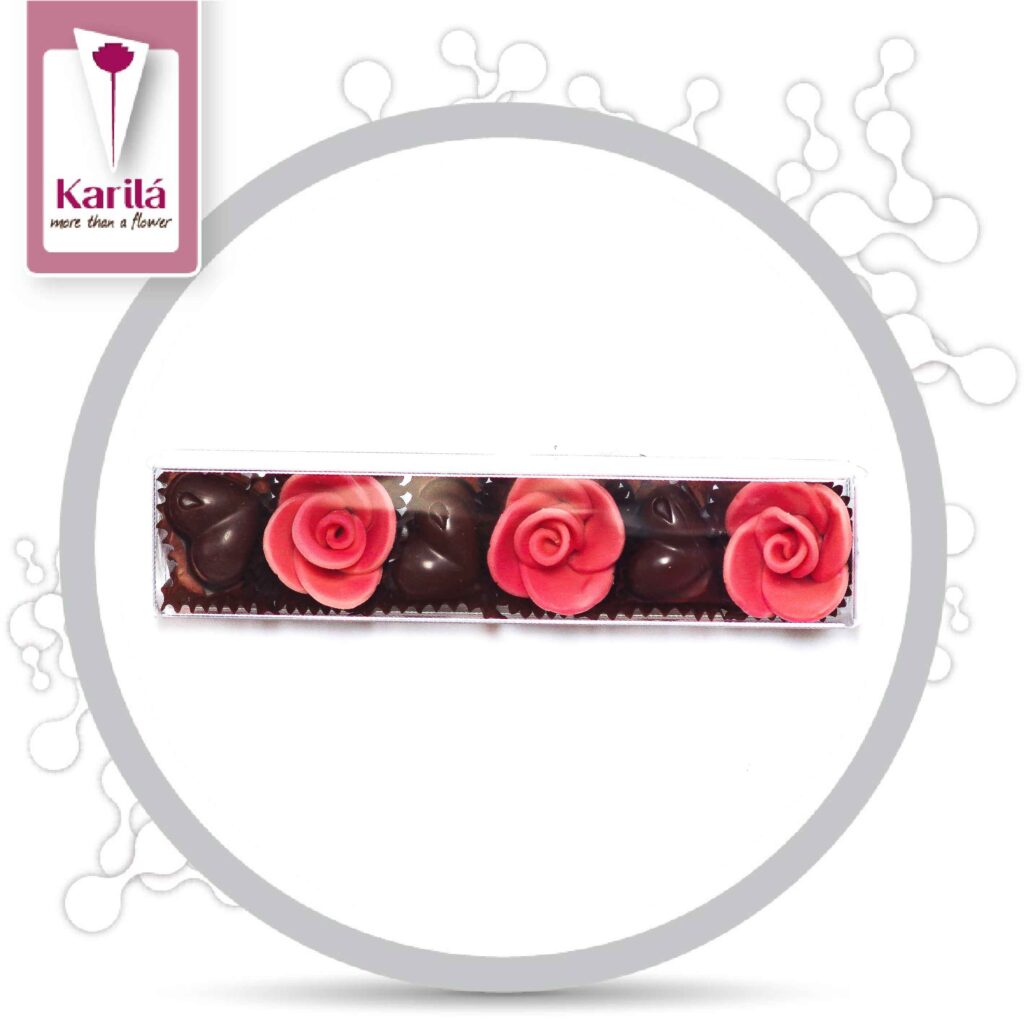 The size of box is 18×3,5cm. Blossoms size about 3,5cm. Clear soft plastic.
Flower and the chocolate in one. The flower beads are available in 2 kinds: all 5 rose blossoms or 3 roses with 3 dark chocolate hearts. Both of those chocolate gifts are in all the colour shades.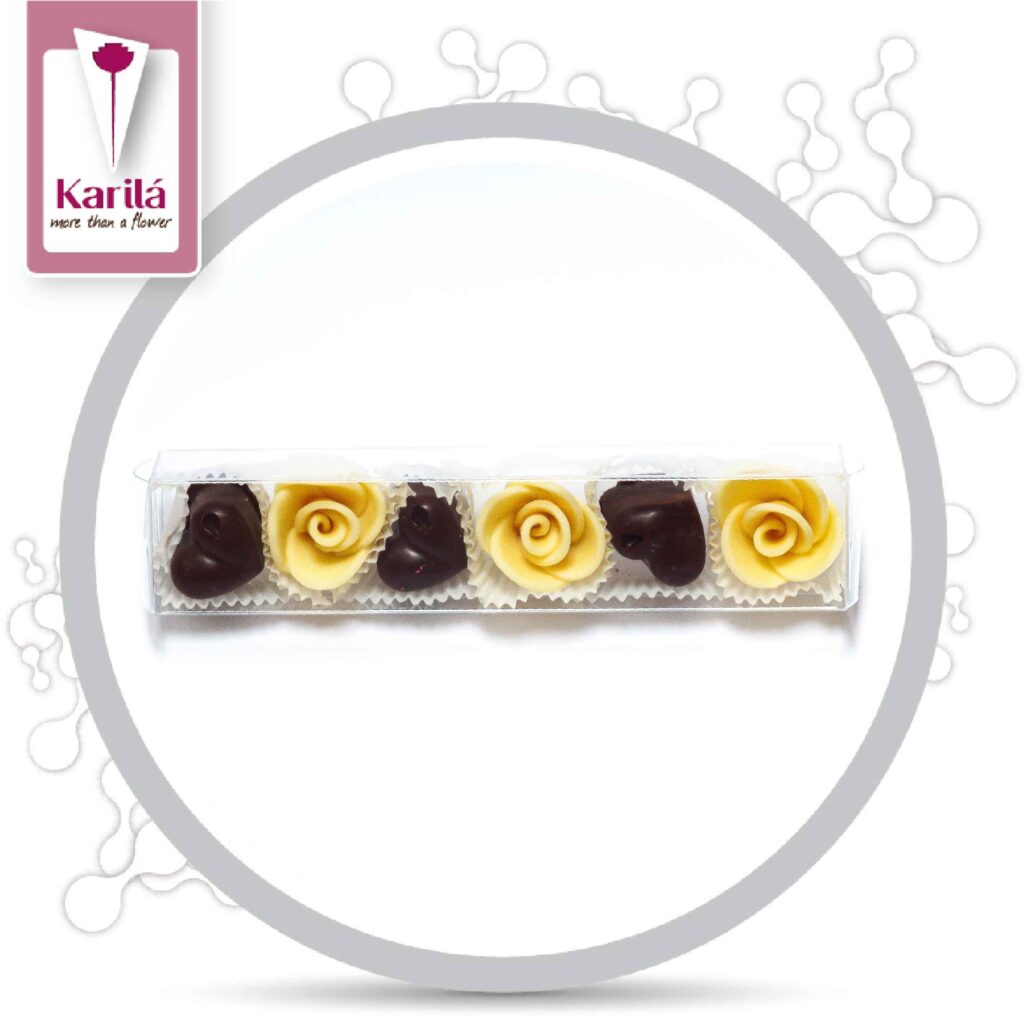 Colour selection of our flower Beads is unlimited. You can order the chocolate gift in your preferred colour range. Yet not to miss you out all the unexpected beautiful options, we have mixed selection as default for you. Do see the slight fragment of our colour options by clicking on gallery here.