The chocolate gift, sweet flower Ice, long chocolate in classical look
karila Flower Ice is classy chocolate gift. The flower Ice has chocolate ganache filling inside chocolate blossom in classic long, tight box. This chocolate gift makes a perfect replacement to cut flowers or chocolate box.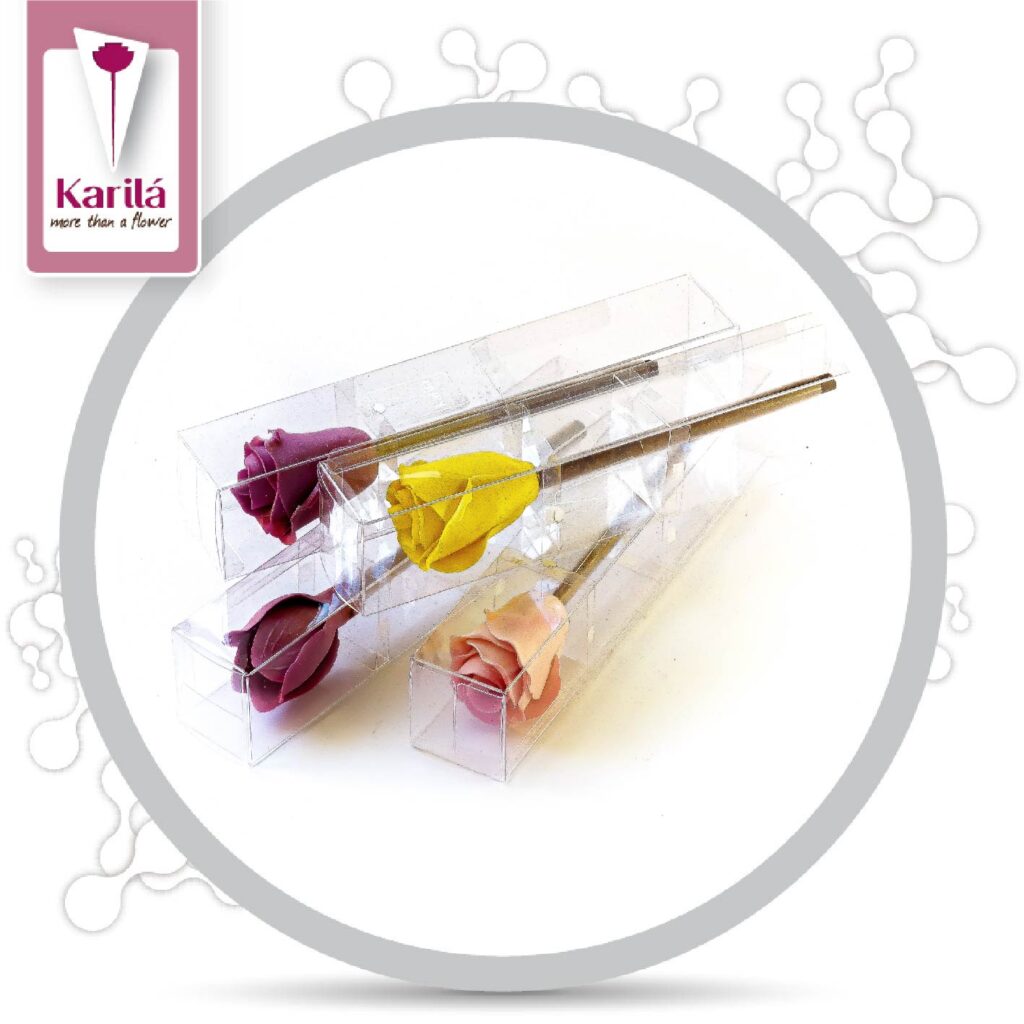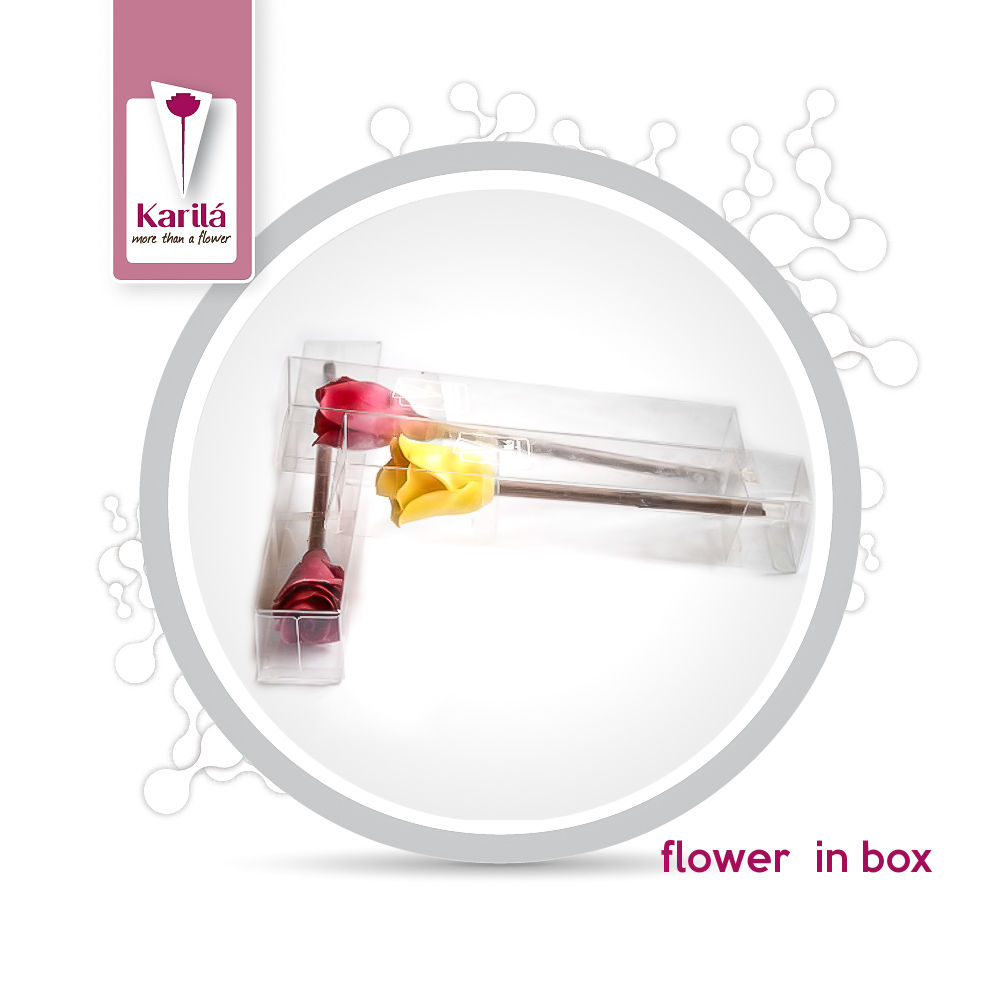 Species of edible flowers in the Flower Ice product line consists tulips and roses. As the blossom is narrow, those flowers suit there just perfectly. You can order all flowers in same species. Yet also the set from only roses does look amazing. Default set is 4/5 roses and some tulips.
Stem of the chocolate gift flower is made of dark chocolate. Blossom is made of white chocolate. Yet also available in 3 recipes described in flower products summary page. The flower Ice has chocolate ganache filling inside chocolate blossom. Chocolate gifts are seasoned with natural strawberry and pineapple pastes. Colours are also natural.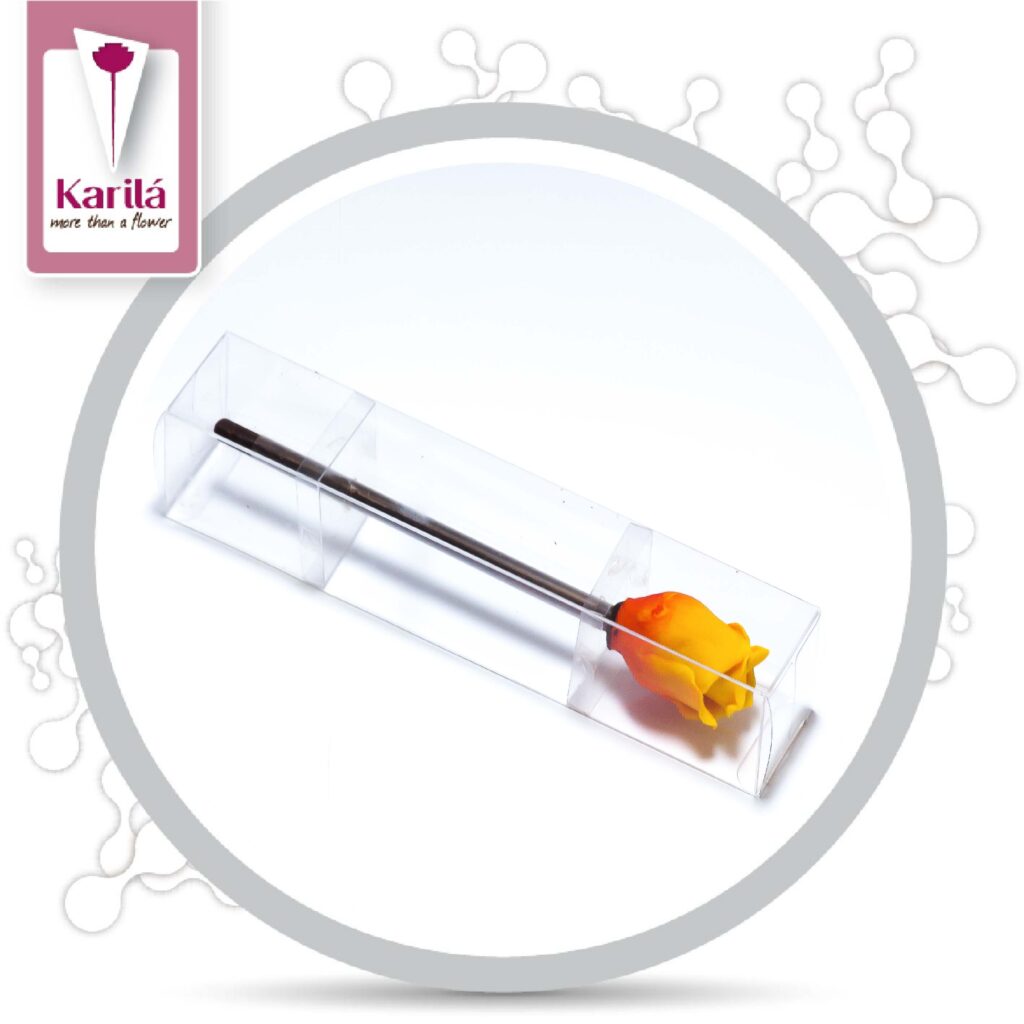 Chocolate gift flower Ice is 29cm long. Blossom is about 5cm wide and 8cm long. Modern design package is folded from solid plastic, formed to be comfortable in hand. It also prevents chocolate stem melting in hand. It has clean and classic look.
Colour selection of our chocolate gift is unlimited. You can order the edible flowers in your preferred colour range. Yet not to miss you out all the unexpected beautiful options, we have default set of mixed selection of different colours. Do click on gallery here to see a fragment of our colour options.